The Big Jewcy Party
THE BIG JEWCY is Jewcy.com's annual list of "100 Jews everybody should know and love," and this year we're celebrating those Jews we think YOU should know and love at Brooklyn Winery on June 15th with winery tours, drink specials, … Read More
By Naomi Zinner / May 9, 2011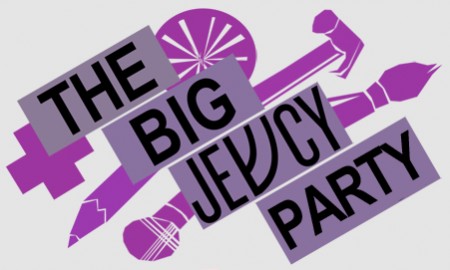 Jewcy loves trees! Please don't print!
THE BIG JEWCY is Jewcy.com's annual list of "100 Jews everybody should know and love," and this year we're celebrating those Jews we think YOU should know and love at Brooklyn Winery on June 15th with winery tours, drink specials, and a raffle!
Tickets are $8 online, $10 at door
All proceeds benefit Jewcy.com a non-profit website.
THE BIG JEWCY is all about celebrating Jews doing amazing things, like Gabriel Roth, a Big Jewcy from 2010 and the mastermind behind Sharon Jones and the Dap Kings, or Leandra Medine of The Man Repeller. Jewcy.com will begin announcing THE BIG JEWCY list of 2011 on JUNE 1st, with party to follow at Brooklyn Winery on the 15th!