Your Kosher Foods Might Be Filthy
You might want to check your fridge again, because your kosher food might also be pretty filthy. Read More
By The Notorious Avi / June 22, 2011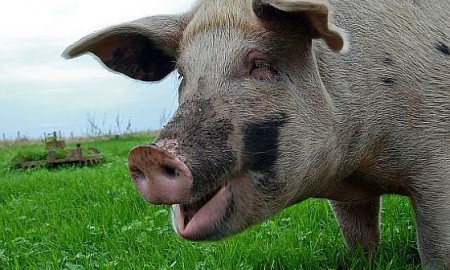 Jewcy loves trees! Please don't print!
Maybe you don't want to eat animals that roll around in their poop (pigs) or creatures that can be classified as the ocean version of cockroaches (lobsters), but before you call any sort of food disgusting, you might want to check your fridge again, because your kosher food might also be pretty filthy.
Scallions, peaches, and that kosher chicken you're using to try and recreate your grandmother's soup are apparently some of the dirtiest foods you can eat according to a study.  Lettuce is possibly the most disturbing on the list.  Especially when you consider 11 percent of reported food-poisoning outbreaks linked to produce from 1990 to 2002, and "salad" accounted for 28 percent.