We Demand A National Aaron Spelling Day!
Aaron Spelling will live forever. At least in the minds of Beverley Hills, 90210 fans. Read More
By Jason Diamond / April 22, 2011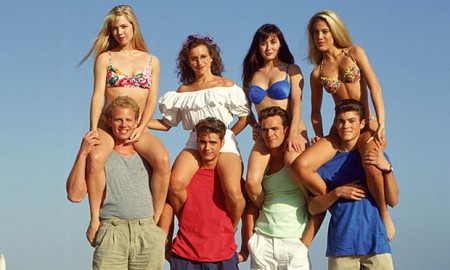 Jewcy loves trees! Please don't print!
Aaron Spelling was the man behind literally hundreds of productions on the stage and television.  But for me, he will always be the real father of Brandon & Brenda Walsh, the nerdy Jewish girl who wasn't actually Jewish or of high school age, and the rest of the characters on Beverly Hills, 90210.
He died in 2006, but I believe a man whose body of work is so thick (he produced frackin Fantasy Island!) deserves some sort of tribute, so I'm going rogue and declaring it National Aaron Spelling Day in America.  Now go and search out as many episodes of 90210 as you can on YouTube, and be thankful that such a man was once alive.