Can't Wait To Read An Abandoned Michael Chabon Novel
Not to sound like a goonish fanboy, but I'm more excited to read 4 chapters of work which Michael Chabon deemed unworthy of publication in 1992, than I am to read just about anything else coming out in the next … Read More
By Jason Diamond / November 10, 2010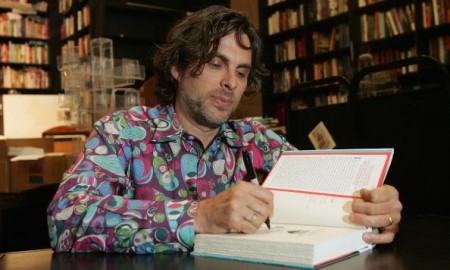 Jewcy loves trees! Please don't print!
Not to sound like a goonish fanboy, but I'm more excited to read 4 chapters of work which Michael Chabon deemed unworthy of publication in 1992, than I am to read just about anything else coming out in the next few months.
Galley Cat reports that excerpts of Fountain City will be included in the next issue of McSweeney's — in a 275-cubic-inch box that will also containing writings from debut novelist Adam Levin, actor Jesse Eisenberg, and author Colm Toibin.
Chabon described the 1,500-page trashed manuscript as "a poetically sad young man who apprenticed himself to a visionary, postmodern architect,"  but made no mention if he ever planed to publish the entire thing.