The Big Jewcy: Chiddy Bang
Chiddy Bang are indie hip-hop darlings hailing from Philly, who have spent the last 2 years taking the world by storm. With their unique and futuristic take on hip-hop, marking influences and sampling inspiration from indie kings such as Radiohead, … Read More
By Elliot Fox / June 9, 2010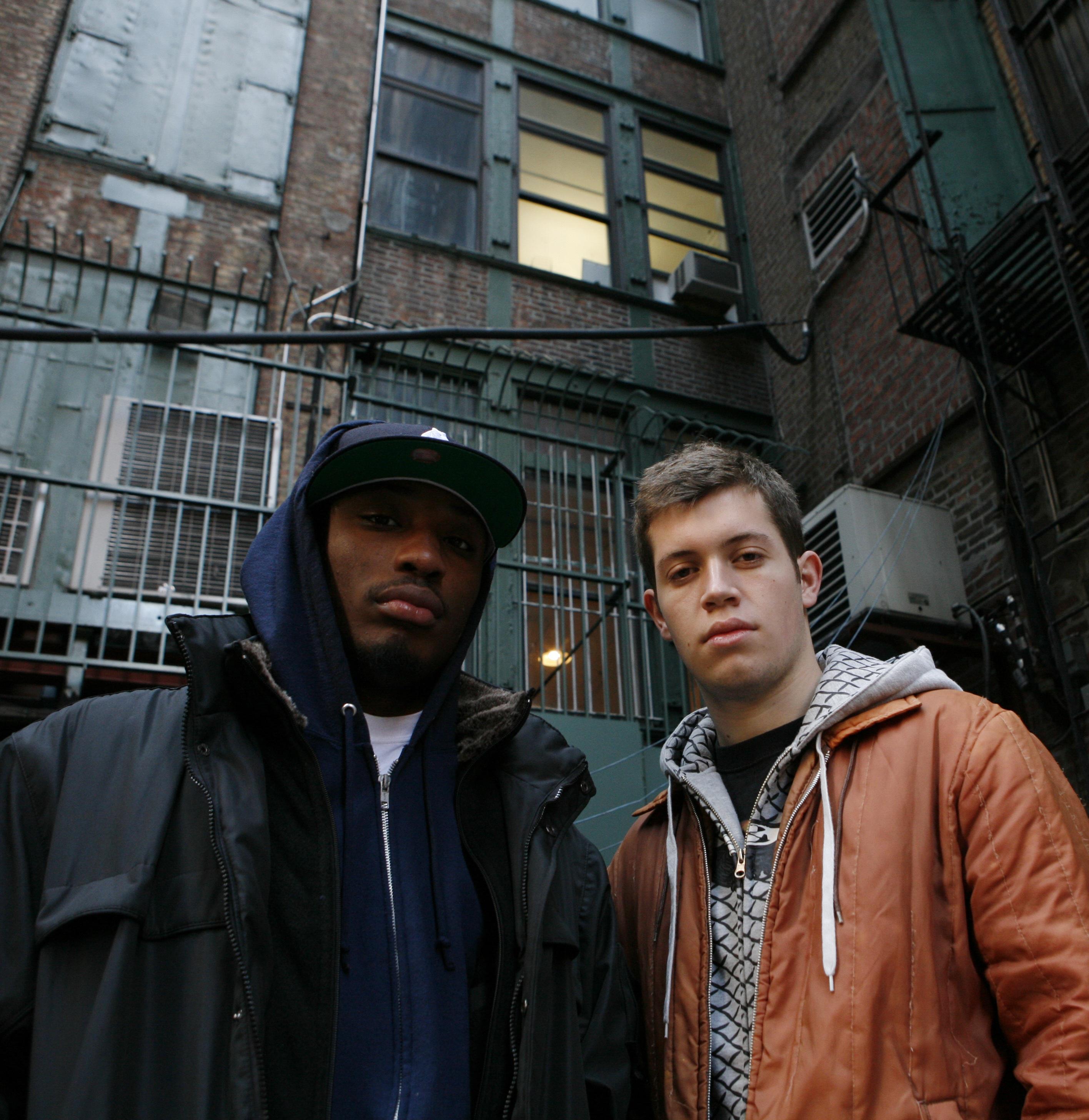 Chiddy Bang are indie hip-hop darlings hailing from Philly, who have spent the last 2 years taking the world by storm. With their unique and futuristic take on hip-hop, marking influences and sampling inspiration from indie kings such as Radiohead, Sufjan Stevens, Passion Pit and MGMT, the group define the word "fresh".
Their success is a true result of the Myspace era — where they have been steady releasing new music and mixtapes for the past 2 years and were spotted by an EMI executive who offered them a proper record deal in January 2010. Chiddy Bang keep it real with their traditional hip-hop set up consisting of 1 MC and 1 DJ; wordsmith Chidera Anamege a.k.a "Chiddy" and DJ/Producer Noah Beresin, better known as Xaphoon Jones.  Expect big things from these dudes in the future and thanks to Noah's heritage, we welcome them to the Big Jewcy.
We asked Noah a few questions. 
How do your backgrounds fit into your music?
Philly is a really diverse city, musically. Working in world music studios, playing jazz, recording my friends' rock bands, and going to hip hop shows gave me a really eclectic background. It gives me wider influences on my music and a broader library of samples to work with.
How did you guys go about picking the samples for Air Swell?  Anything that didn't make the cut?
Chiddy gets to pick from whatever I make. As for me, I was just trying to tip my hat to some UK artists and the fans that supported us even though we just popped out of left field. Yes, there were some that didn't make the cut, you guys will hear them one day.
You guys are playing Glastonbury.  Who are you excited to see?
Gorrillaz, Dizzee Rascal, Femi Kuti, Stevie Wonder, The Flaming Lips, MGMT, Grizzly Bear, Doorly, Ellie Goulding, Toots & The Maytals, Marina & The Diamonds, Tinie Tempah, Stornoway, Rusko, Boys Noize,  Simian Mobile Disco, Four Tet, Jakwob, & Billy Bragg.
What are you guys listening to on tour? Darwin Deez, Clipse, Black Milk are regulars. In the UK our merch guy really like Nick Drake and The Zombies and such, and our Tour Manager was always listening to Ranking Joe and other toasters/chatters. I usually spent long drives listening to Ahmad Jamal and Django Rhinehart is great for gas stations. Any funny tour stories?
We became friends with a security guard at a club in scotland, so we brought him on tour with us. Also, I won a watch from Chiddy's brother, "Cheeseburger" Don, by betting him he couldn't catch a sheep. Yeah.