The Big Jewcy: Gabriel Roth, Musician/Producer, Daptone Records
The kingpin and genius behind the re-surgence of new soul music, Gabe Roth aka Bosco Mann is the bassist, songwriter, and producer of the band Sharon Jones and the Dap Kings. Gabe is also responsible for starting the Brooklyn based … Read More
By Elliot Fox / June 7, 2010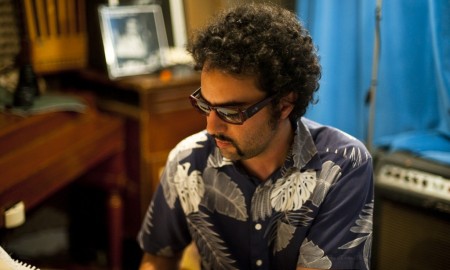 Jewcy loves trees! Please don't print!
The kingpin and genius behind the re-surgence of new soul music, Gabe Roth aka Bosco Mann is the bassist, songwriter, and producer of the band Sharon Jones and the Dap Kings. Gabe is also responsible for starting the Brooklyn based funk & soul label Daptone Records, along with partner and Dap-Kings saxophonist Neal Sugarman. The two have built their own unique recording studio and soul music empire in Brooklyn. Their distinctive sound is a product of the acoustics in the studio as well as their analog only approach to recording.
Daptone and Roth has been involved in some amazing projects including Sharon Jones & The Dap Kings, The Budos Band, Amy Winheouse, Bob & Gene and more.   In a digital world, Gabe is keeping it analog and we here at Jewcy salute him and accecpt his gift of the five songs he's in love with right now.
"Follow Your Heart" – The Manhattans
"Jesus Wash Away My Troubles" – The Soul Stirrers
"It's All Over" – Ben E. King "Walkin' and Thinkin" – King Floyd
"Won't Do Right" – Art Neville