Books For Massive Dorks
Right now, I'd guess that Lev Grossman is about the closest thing we have to a fantasy novel god, so if you have an interest in that sort of thing, and you haven't read all the books on his list of must-reads at Flavorwire, maybe get cracking. Read More
By Jason Diamond / August 16, 2011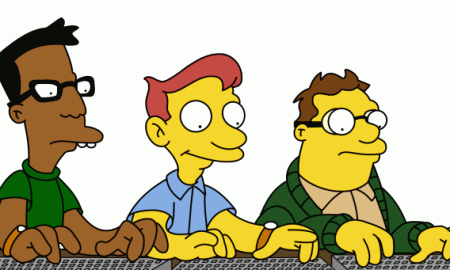 Jewcy loves trees! Please don't print!
Growing up, all the weird kids seemed to band together, but there were several sub sects of dorks in my junior high, and even though I'm pigeonholing, the Jews seemed to dominate these groups.  I know, because (surprise, surprise) I was a massive nerd growing up, and aligned myself with the outcasts.
From what I remember, there were three dominant groups:
1. The comic book nerds.
2.  The role playing dweebs.
3.  The video game dorks.
I sorta toed the line between all three, never committing to one.  But I did come away with something from group #2 that has stayed with me since: a love of fantasy novels.
Right now, I'd guess that Lev Grossman is about the closest thing we have to a fantasy novel god, so if you have an interest in that sort of thing, and you haven't read all the books on his list of must-reads at Flavorwire, maybe get cracking.