Boroughless Lethem
The Brooklyn literary community muttered a collective "what a dick" this morning when New York Magazine reported some comments that were made by Jonathan Lethem to the LA Times. Read More
By Jon Reiss / February 17, 2011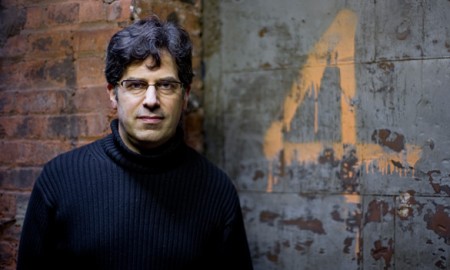 Jewcy loves trees! Please don't print!
The Brooklyn literary community muttered a collective "what a dick" this morning when New York Magazine reported some comments that were made by Jonathan Lethem to the LA Times.  Lethem who was born in Boreum Hill and whose most successful novel name drops Brooklyn in its title, said, "Brooklyn is repulsive with novelists, it's cancerous with novelists."
This is not only wrong on so many levels, but a bit hyperbolic.  Just because a place has lots of something, doesn't mean that it's cancerous with it.  Is Brooklyn cancerous with Pizza?  Is it cancerous with models? (Wait, don't answer that…)
What about Brooklyn rich literary tradition?  Lethem's comments go on to state that more or less that Brooklyn is not a good place to be a writer.  This is like saying that Belgium is a bad place to make waffles.  The worst part of it all, Lethem is now a California resident.  So while he lives out his Californication fantasies, flirts with Scientology and transitions to screenplay writing, we'll be enjoying our cancerous pizza at Roberta's and going to better readings.  Maybe while in Pomona, Lethem will write a great novel to back up his statements.  Considering that Lethem lived in Brooklyn while writing, You Don't Love Me Yet there might be truth to his statement after all.