The Big Jewcy: Diana Spechler – Author
Jewish people eat when they feel sad. Maybe this is a practice we pioneered, but in her latest novel, Skinny, author Diana Spechler gives us the character of Gray Lachmann. Read More
By Jason Diamond / June 13, 2011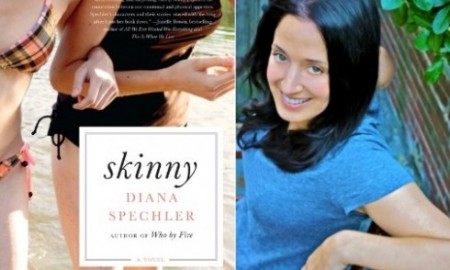 Jewcy loves trees! Please don't print!
Before the author Zachary German used it as the title of his first book, the idea of eating when you felt sad was one that seemed to be attributed mostly to the Jewish people.  From gouging our faces after we're done starving ourselves and begging for forgiveness on Yom Kippur, to the pounds of pastrami, salami, and of course, chicken soup, that is brought to the home of a grieving member of the community.
Jewish people eat when they feel sad.  This almost seems like a practice we pioneered. In her latest novel, Skinny, author Diana Spechler gives us the character of Gray Lachmann,  who uses food as a coping mechanism after the death of her Orthodxo father, and soon finds herself leaving New York for a weight loss camp in the South.
Called "absolutely delicious, smart, and funny," by the New York Journal of Books, Skinny might be the best example of taking an old Jewish cliche, and turning it into literary gold.