Apparently, "The Day Of The Locust" Doesn't Count As A Los Angeles Book
Whatever we can do to make sure that Nathanael West's (born Nathan von Wallenstein Weinstein, pictured above) magnum opus gets the recognition it deserves as one of the quintessential tomes from the City of Angels, let us know and we'll make it happen. Read More
By Jason Diamond / April 6, 2011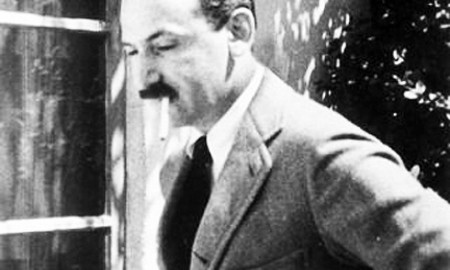 Jewcy loves trees! Please don't print!
With all due respect to the greats like Joan Didion, Bret Easton Ellis, John Fante, Raymond Chandler, and Charles Bukowski; we've got to ask why the hell The Day of the Locust isn't on this Los Angeles Times list seeking the definitive LA book?
Whatever we can do to make sure that Nathanael West's (born Nathan von Wallenstein Weinstein, pictured above) magnum opus gets the recognition it deserves as one of the quintessential tomes from the City of Angels, let us know and we'll make it happen.