The Weekly Yiderati: 128 Years Of Kafkaesque, Celebrating Neil Simon, Emily Gould Selling E-books
This week we celebrate the birthdays of two icons, and toast a new literary venture. Read More
By Jason Diamond / July 7, 2011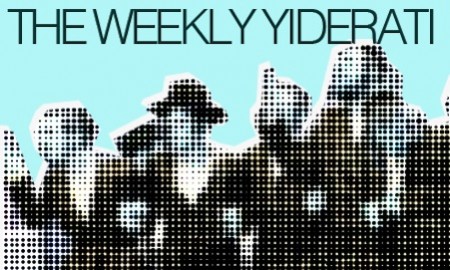 Jewcy loves trees! Please don't print!
Since we were off for the July 4th weekend, we were unable to discuss two very important birthdays that took place while we were watching fireworks and grilling hot dogs.  July 3rd marked the 128th birthday of Franz Kafka.  Nothing too Kafkaesque ended up happening, but we've already got a long enough list of things that fall under that category, so we're good to go.
And while we were celebrating the birth of the USA, another milestone went somewhat unnoticed: the 84th birthday of Neil Simon.  Saying Simon is a giant among living American playwrights is an understatement.  He is easily one of the all time greats among Arthur Miller, Tennessee Williams, and Eugene O'Neill, and I move to carve out a tiny bit of our Independence Day celebration to watch the 1988 film adaptation of Biloxi Blues starring Matthew Broderick and Christopher Walken.
—–
Seth Fried, whose book The Great Expectations is fantastic, talks to Largehearted Boy about music he likes.
—–
And finally this week, Emily Gould has gone into the e-book business.