The Weekly Yiderati: Coco's Nazi Book, Myla Goldberg's Tunes, Nabokov And The Jews, And Much More
Nabokov's embrace of the Jews, Jewish non-fiction, Myla Goldberg picks out some songs, and Coco's Nazi past in this week's roundup of news for book dorks. Read More
By Jason Diamond / September 1, 2011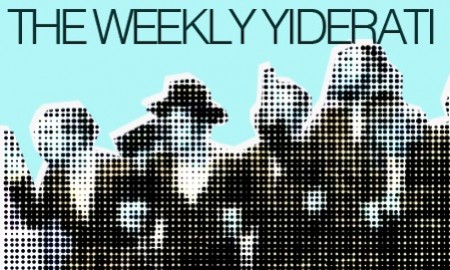 Jewcy loves trees! Please don't print!
In case you can't get enough hearing about a famous designer's Nazi past, the New Yorker's Book Bench blog (say that ten times fast) discusses the book Sleeping with the Enemy: Coco Chanel's Secret War, with the author, Hal Vaughan.
—
At Moment Magazine there was an essay on Vladimir Nabokov's Pnin.  The essay also discussed Nabokov being a "rare Russian butterfly," who actually embraced the Jews.
—-
Myla Goldberg's The False Friend gets the paperback treatment, so that makes it the perfect time for her to contribute to the always enjoyable Book Notes series at Largehearted Boy.  (Check out our own interview with Myla.)
—-
More than a few folks have told me that Nancy K. Miller's What They Saved: Pieces of a Jewish Past is one of the must read works of Jewish nonfiction to come out this year.  What did The New York Journal of Books think about it?  Check out their review.
—-
And finally, the nice folks at McSweeney's are looking for a few new columnists.