The Weekly Yiderati: Jews Taking Back Bloomsday, Seth Fried, IBM And The Nazis, And More
In this week's Jewish literary digest: Joyce goes Jewish for one day, talented siblings in conversation, an American Gogol, and plenty more. Read More
By Jason Diamond / June 16, 2011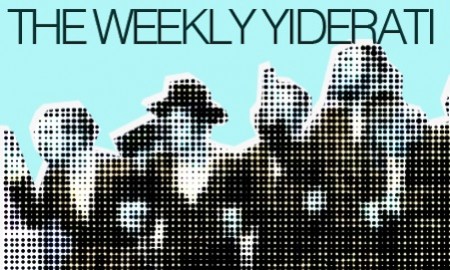 Jewcy loves trees! Please don't print!
Happy Bloomsday!  Today is the day that fans of James Joyce get together and celebrate his magnum opus, Ulysses.  I know you're probably thinking, "Wow!  Nothing says celebration quite like the book that defined Modernist literature.  But what's Jewish about that?"
Marc Tracy at Tablet has your answer, and if you're in one of the five boroughs of New York City, maybe take the train down to Housing Works, and help Mr. Tracy fulfill his mission of celebrating the Hebrewness of Joyce's book.  He's got literary celebrities like Joshua Cohen and Deb Olin Unferth reading along with a cast of some of his other friends.
——-
Bookslut's Michael Schaub mentioned author Seth Fried in one of his tweets a few weeks ago.  He said Fried was like a "young American Gogol,"  which roughly translates to "darkly funny, with 100% less Antisemitism.
I got a copy of Fried's The Great Frustration (Soft Skull) and so far I'm in love with every word.  Fried has some of his writing up at Poets & Writers right now.  Check it out, then get the book.
—–
Wired wished IBM a happy 100th birthday.  I'd say that maybe before you do the same, you take a few hours to revisit Edwin Black's 2001 book, IBM and the Holocaust.  Then see if you'd like to propose a toast to the corporation.
—-
I've been a fan of Marissa Nadler for years, but had no idea her brother was an author.  That was until Largehearted Boy published this conversation between the two siblings.