The Weekly Yiderati: Maurice Sendak, Lev Grossman, Deborah Eisenberg, And More
Our weekly roundup of book nerd news includes one of our favorites teaching at an Ivy, Lev Grossman is conflicted, and Woody Allen might have picked his successor… Read More
By Jason Diamond / July 28, 2011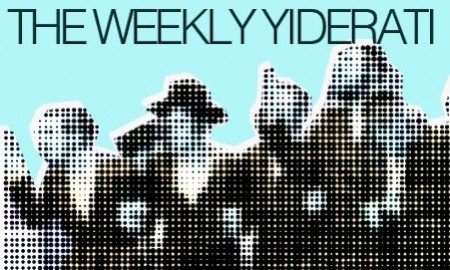 Jewcy loves trees! Please don't print!
First off, not sure if you read our review of Vanessa Veselka's Zazen, but Jon's thoughts on the book made me even more curious to crack the book open, and I've got to say, this is one hell of a book.
—-
I've never given much consideration to going for my MFA, but Deborah Eisenberg joining the faculty at Columbia could give me second thoughts.
—-
Lev Grossman is both a best selling novelist, and a highly influential book critic.  Apparently, he's having a hard time balancing these two things according to this piece on Salon.
—-
Are you as excited as I am about a new Maurice Sendak book?  Maybe this profile by Dave Eggers will help you out.
—-
So, apparently, Jesse Eisenberg is finally going to fulfill his destiny as a Woody Allen character…