The Weekly Yiderati: Saul Bellow's Buddy/Lou Reed's Teacher, Desks Where Writers Write, Vonnegut, And More
Our weekly roundup for book nerds includes Delmore Schwartz, desks where writers make their magic, Vonnegut + Nazis + NPR, and much more. Read More
By Jason Diamond / August 11, 2011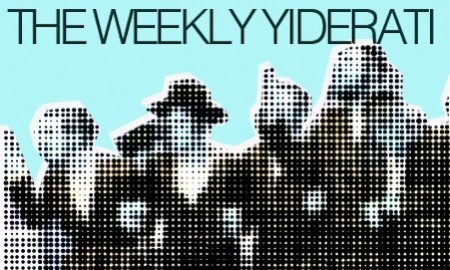 Jewcy loves trees! Please don't print!
Delmore Schwartz is profiled at Tablet.   While it's great that the late poet would be honored with such a profile, it seemed strange to me that there was no mention of his connections to Lou Reed or Saul Bellow.
Schwartz was Reed's mentor at Syracuse University, and could be looked at as the reason that Reed has spent his career as the poet laureate figure or rock (that is, if you can forgive nearly everything he's done since the 1980s…).  Reed even dedicated the song "European Son" to Schwartz, off the Velvet Underground's iconic first album.
While Reed dedicated a song, Bellow gave us a roman à clef.  His 1975 book Humboldt's Gift, which happens to be my personal favorite of all his books, is based a good deal on Bellow's friendship with Schwartz.  And in his recently published book of letters, Bellow makes an allusion to the book when it was in the early stages.  Mentioning he was working on an actual biography of his late friend, rather than a Pulitzer Prize winning novel.
—-
Tumblr has almost replaced Youtube and Wikipedia as my go to source for time wasting.  But thanks to sites like Write Place, Write Time, I feel like my trips down the rabbit hole are a bit more justified.  Even more so when Jewcy favorites like Jennifer Gilmore and Jami Attenberg are profiled.
—-
The PEN literary award winners were announced.
—-
NPR inadvertently quotes Josef Goebbels by way of Kurt Vonnegut.  The Forward doesn't seem too pleased with this.  On one hand, I totally see their point, but on the other, mistakes happen…
—-