Tonight In NYC: Ain't No Party Like A Sholem Aleichem Party
A Celebration of Yiddish Literature in honor of the new film Sholem Aleichem: Laughing in the Darkness by Joseph Dorman. Read More
By Jewcy Staff / July 6, 2011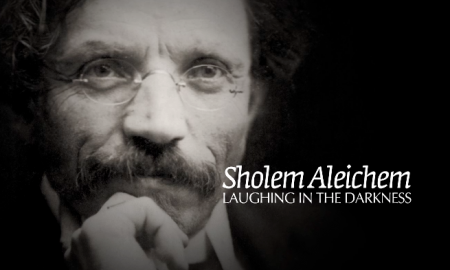 Jewcy loves trees! Please don't print!
The Jewish Book Council, Vol. 1 Brooklyn, and Jewcy.com Present a Celebration of Yiddish Literature in honor of the new film Sholem Aleichem: Laughing in the Darkness by Joseph Dorman tonight at Le Poisson Rouge in New York City at 7 PM.  The event features readings in English from the work of Sholem Aleichem by Joanna Smith Rakoff, Rachel Shukert, Matthue Roth, Laurie Gwen Shapiro, Jeremy Dauber, Jonathan and Adam Wilson, and will be hosted by Jason Diamond.
There will be drink specials and the event is free to the public.

Sholem Aleichem: Laughing in the Darkness opens at the Lincoln Plaza Cinema on July 8th with screenings daily through July 14th.
""Sholem Aleichem: Laughing in the Darkness" is an invigorating and fascinating biographical documentary that should be required viewing for anyone with a love for the written word." -Phil Hall, Film Threat