Weekly Yiderati: Ben Greenman's Hurricane Irene Playlist, Neal Pollack, Berlin Books, And More
This week in our roundup of news for folks who like books: Ben Greenman gives us some tunes to listen to as the hurricane approaches, Neal Pollack on the good weed in LA, Berlin finally returning library books, and more. Read More
By Jason Diamond / August 26, 2011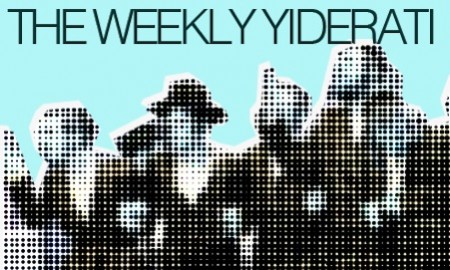 Jewcy loves trees! Please don't print!
Yes, we're worried about Hurricane Irene.  Thankfully Ben Greenman has made a soundtrack of windy songs for us to listen to over at The New Yorker. Now all we need is to hope that the internet doesn't get knocked out…
—-
Neal Pollack talks to the folks at The Forward about Jews and basketball.  Which, coincidentally is the subject of his forthcoming self-published novel, Jewball.  He also discusses why he will miss living in Los Angeles: ""Gorgeous weather, really good Korean food. I played a lot of poker, smoked a lot of good weed. I had some fun."
—-
Possibly one of the biggest overdue fees in history will be assessed after a Berlin library hands over books taken by the Nazis during World War 2.
—-
The Millions took a bit of time to revisit Philip Roth's fifteenth novel, Sabbath's Theater.  They make the point that if Nicholson Baker's work makes you feel a little uncomfortable, this is probably the last Roth book you should read.