"Boy"
Zeek offers readers a unique example of literary and cultural translation with this month's story, "Boy," written by Israeli-Arab writer Riad Beidas. Beidas' work frequently treats the tensions felt by Israeli-Arab citizens. "Boy" was translated by Mohammed Alghbban, a Saudi … Read More
By Adam L. Rovner / February 24, 2009
Zeek offers readers a unique example of literary and cultural translation with this month's story, "Boy," written by Israeli-Arab writer Riad Beidas. Beidas' work frequently treats the tensions felt by Israeli-Arab citizens. "Boy" was translated by Mohammed Alghbban, a Saudi Arabian university lecturer and student of Hebrew literature. This story originally appeared in Arabic and was then translated into Hebrew by the author. Alghbban worked from the Hebrew version of the story. Zeek is proud this month to take a small step in bringing together disparate voices from the Middle East—Israeli and Arab, Muslim and Jewish—in a hopeful sign of peaceful coexistence. Inshallah.—Adam Rovner, translations editor
            In short, this boy drove me crazy and made me ask myself more than once: what is going on in that little head of his and what are his shiny black eyes looking for?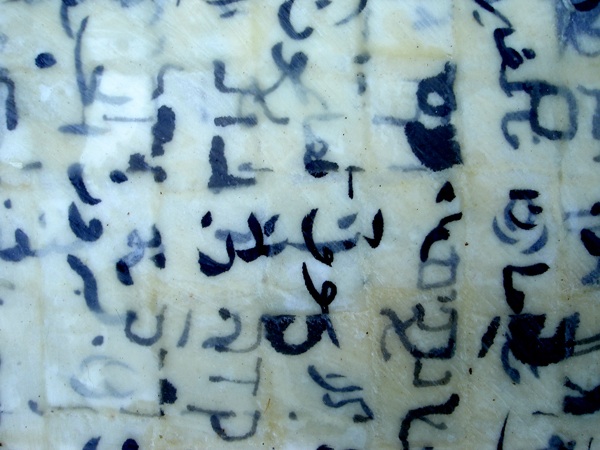 He approached my store and stopped. Then he put down his basket that was full of all kinds of spices, pins, sewing needles and other small items. He sold what he sold, and went back to where he came from, and no one knew where he belonged. Out of curiosity, I asked him where he was from. He surprised me by saying that he didn't know. I asked about his parents, and he replied that he was alone in the world" I asked him about other things, and he said he didn't know them, either. As time passed, I realized I was faced with a riddle.
             I took pity on him and worried that he'd be burned by the broiling sun, so I asked him to stand in the shade of one of the walls near my store. I also told all my customers what was in the boy's basket. The boy started selling more and more and expressions of happiness appeared on his little face. After that, he began to greet me every morning and ask about my wife and children. I would answer him that they were well, and that I was trying to educate them about all that had been lost in this world.
At noon, when it was time for lunch, I would take out my food and invite him to come and eat with me. While he was eating, I observed him and tried in vain to figure out what made him so special. He would be quiet for long periods, and was always smiling, while I took pleasure in everything he did.
            Day by day, wordlessly, I became more attached to the boy. I called him Anees. Anees began to stand at the entrance to my store. I was very happy for him, although he was sometimes my competitor. At night, my wife would return after working at the store in my place. She'd return angry, saying that the boy annoyed her because I spoiled him for no reason, so much so that he'd follow  everything done in the store. I would smile and tell her that Anees deserved more concern and sympathy, especially from her.
            While I spent more and more time at home resting, my wife would go to the store in my stead. Occasionally the children would go with her and help. I didn't protest; I trusted them. Sometimes, I 'd visit the store by chance and find that Anees had left his basket outside, while inside he stood next to my wife helping her, and she would look at me with a warm smile. I was pleased at this, and confident that Anees wouldn't disappoint me.
            My wife took my place at the store frequently. I diligently stayed at home to review the end of year accounts in order to submit them to the tax authorities. When she got back from work at night and found me busy with paperwork, she would kindly caress my head, and then prepare dinner and sit at the table, silent and deep in thought. One night she told me that Anees had become an adult. Her eyes bore into me, and she expected me to say something. But I didn't respond.
One evening I went to the store before she returned home. I looked around and saw the pale sunset spreading over the neighborhood. I peered into the entrances of the other stores and saw that most of them were locked. The stench of rubbish and decay struck my nostrils. I continued on toward the store and stopped in shock: the boy, Anees, stood behind the big refrigerator passionately kissing the mother of my children. The two lovers looked at me with obvious indifference. After that, they glanced at their watches and said that they had to close the store and return home for dinner. The two of them left and I remained standing alone next to the basket. 
***
Zeek's Hebrew translations are made possible by a grant from the Council of Literary Magazines and Presses, supported by public funds from the New York State Council on the Arts, a state agency. Please direct submissions and queries to editors[at]zeek.net
Riad Beidas is a contemporary Israeli Arab author, born in 1960 in Shfar-A'm, Israel.  Beidas has published several collections of stories and novels. His most significant literary work, The Hunger and the Mountain, was written in Arabic and later translated into Hebrew  [HaRa'av VeHa'Har, HaKibutz HaMeuchad: 1998]. Beidas' work frequently appears in Israeli periodicals, magazines and newspapers.
Mohammed Alghbban is a translator of both modern Hebrew and Arabic literature. He is a lecturer in modern Hebrew language at the College of Languages and Translation at King Saud University in Riyadh, Saudi Arabia. Alghbban is currently a doctoral student in modern Hebrew literature at Indiana University-Bloomington.
Images by artist Michele Feder-Nadoff