Jew Dream Team: Darren Aronofsky To Direct HBO Pilot Penned By Michael Chabon
To be honest, If I'd woken up this morning to the news that Darren Aronofsky was slated to direct a pilot written by and starring Paris Hilton for the Disney Channel, I'd be excited, but the news that Aronosfky is directing a Michael Chabon written TV pilot for HBO, is a total coup. Read More
By Jon Reiss / June 17, 2011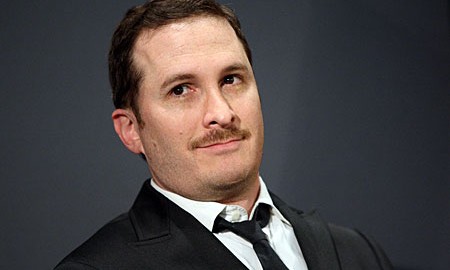 Jewcy loves trees! Please don't print!
To be honest, If I'd woken up this morning to the news that Darren Aronofsky was slated to direct a pilot written by and starring Paris Hilton for the Disney Channel, I'd be excited, but the news that Aronosfky is directing a Michael Chabon written TV pilot for HBO, is a total coup.
Also, lets give it up to Aronofksy for "keepin' it Jewcy," so to say.  Since Chabon is a Jewish writer who focuses on Jewish themes, this upcoming project will add to Aronfosky's tendency toward Jew-centric work.  According to Variety the pilot entitled "Hobgoblin" is about magicians during World War II who fight Hitler using their magic.
Still, I must warn Jewcy readers not to get their hopes up.  Aronofksy, the koooky genius that he is, has a tendency to drop out of projects, or change them around to his liking. We've had our hopes dashed by him before, starting with his much anticipated Batman project that ended up in the hands of Christopher Nolan, to the Watchmen mini-series that ended up a disappointing film via Zack Snyder, to the ill-fated Robocop re-make, to the most recent Wolverine Sequel.  You never know where this project will land, but lets keep our fingers crossed.