FFJD Guest Post: What To Wear On A Spring Date
In between sneezes. Spring, or pollen rather, is in the air! It's that time of year when you think of bunnies and rabbits and flowers and making out with everything not nailed down. So FFJD asked an expert. Read More
By Meredith Fineman / April 14, 2011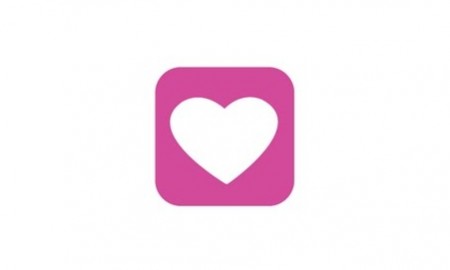 Jewcy loves trees! Please don't print!
In between sneezes. Spring, or pollen rather, is in the air! It's that time of year when you think of bunnies and rabbits and flowers and making out with everything not nailed down. So natch, you're tryina get busy with maybe a guy you met at a (j)appy hour for People Who Can't Seem to Figure Out That You Stand on the Right Side of the Metro Escalator. So I called in an expert, Elizabeth, the owner and editor of So Much to Smile About.
What to Wear: Spring Dates
We all know that dating is hard enough without having to figure out what to wear. You want to look fashionable and fun, subtle yet sexy, effortless but still impressive (and inevitably, there's a lot of effort involved). It's exhausting! Those hours spent in front of the mirror emptying your closet and analyzing everything you own would be better spent enjoying a glass of wine and doing some last minute internet stalking. So to ease the what-to-wear stress this spring, here are some ideas to help you put together the perfect date outfit.
First, you'll want to wear something you feel comfortable in – preferably something you know works for you and that you've worn before and enjoyed. It'll be hard to win your date over if you're uncomfortable or debating if the new harem pants were really a good idea. Try to keep it simple and allow yourself to make an impression in other ways. As the wise Coco Chanel said, "Dress shabbily and they remember the dress; dress impeccably and they remember the woman."
You want the focus to be on you, not what you're wearing. So instead of an over-the-top outfit, try something more relaxed and let statement jewelry or killer heels reflect your personality. Similarly, you can still show off your shape in a body conscious dress or skinny jeans without showing tons of skin. And if you'd rather wear something more soft and flowy, try letting a cute belt highlight your waist and pull the whole outfit together.
1. Vanessa Bruno Athé ruffled silk top from the Outnet
2. Brush with Greatness dress from ModCloth
3. House of Harlow necklace from Bloomingdales
4. MOTO skinny jeans from TopShop
6. Diane von Furstenberg dress from Net-A-Porter
7. Postcard cardigan from Madewell
8. Calvin Klein shoes from Piperlime
9. Gamble2 suede sandals from TopShop
10. Joan & David slingback pumps from Bloomingdales
Still need some style inspiration? Try perusing Net-A-Porter's outfits or ShopBop's lookbooks. And if all else fails? Just go with your gut and hope for the best! You can (usually) trust your instincts!
Read more of Elizabeths blog and follow her on twitter.
____
Email meredith@theffjd.com
Follow FFJD on Twitter!