FFJD: I Sweat(pants) You
I pride myself on being put together. Fashion is something that I and a lot of women care about – but there is a large difference in dressing for women and dressing for men. Read More
By Meredith Fineman / April 7, 2011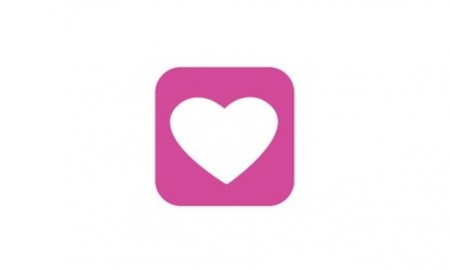 Jewcy loves trees! Please don't print!
I pride myself on being put together. Fashion is something that I and a lot of women care about – but there is a large difference in dressing for women and dressing for men. Maybe my insanely intricate vintage dress guys would look at and their eyes would cross. You look at a site like The Man Repeller, and you have to wonder if all those crazy fashions really are getting in the way of romance.
This is not to say that you should only dress for male attention – but it might serve to be of consideration. I was that girl in high school who refused to wear sweatpants to class. I just didn't like it, and I enjoy getting dressed. (I already am that girl so I may as well own my "that girl"-ness.)
What about letting a guy you're dating see you in gym clothes, or without makeup?
This can be both uncomfortable and scary. At least it is for me. You want them to see your polished persona, but they might actually like the opposite. Once you wipe off all the makeup, you feel more vulnerable. Makeup is sort of a shield or defense and without it we feel exposed.
The guy I'm currently dating (thats another story for another time) specifically thinks that women look hottest in yoga pants and a white tee shirt. That's probably the most FFJD thing I've ever heard. But girls I know often feel sexiest when they're dressed up – wearing heels or a dress. Maybe we've just been taught to think that way?
I decided to poll my FFJD Male Panel on their thoughts regarding the Sweatpants Issue:
FFJD Boy 1: The "sweatpants stage" is one of my favorite stages in a relationship because I (and maybe most guys entering into a commitment) can be insecure, so knowing that a girl is comfortable enough with me to rock her normal bed-wear is actually quite endearing.
However, I use the term sweatpants loosely. And by loosely I mean not at all. Sweats are very unattractive, just because youre comfortable with me doesn't mean you are exempt from aesthetics. Or brushing your teeth before bed. My favorite sweat-type clothing is a white v neck under shirt that fits. As sexy as it is effortless.
Also, as for make up, I find that more often than not a.woman looks prettier without make up than with. I wish more girls knew this. Especially the ones that hang out in Dupont.
FFJD Boy 2: There is something unquestionably sexy about a girl in toned-down attire. I'm not trying to suggest that going all Liz Lemon and having lettuce in your hair is going to make me want to rip your clothes off (unless you're actually Liz Lemon, in which case, I will) but sweats do let us know that you've let your guard down a little and are comfortable showing the real you. And frankly, that, in and of itself, makes me want you.
While I shouldn't speak for all men, (although I will) we all want a woman who is still hot without all the fuss. We want a woman who can pull off that Sunday morning look. (And trust me, you can. Just don't stop showering, deal?)
Women try too hard. You're sexiest in jeans and a tee shirt. I promise you. What all us guys want is a girl who is comfortable rocking her old grungy shit, but still makes us speechless when they throw on that skimpy dress for the fundraiser. You do still own that dress, right? I call it the 'Suck it, guys. She's with me' dress.
FFJD Boy 3: My favorite outfit on a girl is no outfit, to be honest. I know that this doesn't really address the issue of getting into the "sweatpant stage" but in truth, I hate sweatpants and pyjamas anyway. My biggest pet peeve in college was girls who insisted in tucking their sweats into their uggs, shuffling up and down State Street in Ann Arbor… But I digress.
Before any ladies start pointing at me saying "oink oink", let me explain the nudity thing. As a society we've placed too much emphasis on unattainable perfection on our physical forms. We're assaulted by pictures of tight bodies in bikinis and briefs, airbrushed and photoshopped, worked out and chiseled into beautiful specimens of humanity. But these images are no more representative of real forms than the Venus de Milo in the Louvre.
In nordic cultures, it's absolutely normal to be nude in saunas (often coed) – in anglo-saxon culture we've cultivated the desire to remain hidden behind our clothes, embarrassed by our natural endowments. (I promise, I'm not a nudist). That said, a woman comfortable in her own skin, a hallmark of confidence, is sexy.
Dressing up or dressing down really doesn't hold much weight – it's all basically situational. I think knowing what to wear and when is important and if you're a woman and want to let your hair down it's a good thing. If I'm dating someone I want to see her true colors. In any case, I suspect that, in reality, women dress to impress other women as to avoid ridicule and stimulate jealousy. Attractive or expensive outfits, luckily, don't make up for terrible personalities – I'm not fooled all that easily.
What say ye, FFJD-ers?
____
Email meredith@theffjd.com
Follow FFJD on Twitter