Finally, A Chance to Lick Natalie Portman
Everybody's favorite Jewish actress is about to grace some envelopes. Read More
By Jon Reiss / November 29, 2011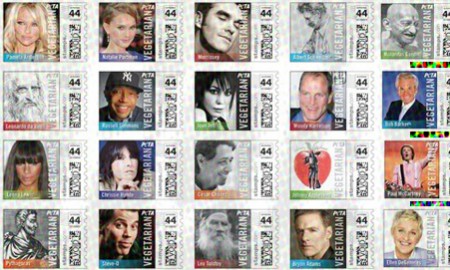 Jewcy loves trees! Please don't print!
Whether you love her, hate her, or dream about what it would be like to bring her home to meet your parents for your first Passover Seder together, Natalie Portman's image is about to become even more useful than ever before.
It's been announced Portman is going to be one of the first empathetic celebs to become stamp-able with PETA unveiling their new Vegetarian Icons Postal Service PhotoStamps. Portman, shares the honor with famous herbivores Leo Tolstoy, Morrissey, Sir Paul McCartney, and others.  This might be the biggest thing to happen to Jewish postage since somebody spent their time creating a Wikipedia entry for Hanukkah stamps.