Four Badass Jewish Olympians
In honor of the Vancouver Games, we present to you four Jews with Olympic gold who could probably kick your ass.  1. Laura Spector The only member of our group currently in Vancouver can ski and shoot a rifle. … Read More
By Jewcy Staff / February 19, 2010
In honor of the Vancouver Games, we present to you four Jews with Olympic gold who could probably kick your ass.
 1. Laura Spector
The only member of our group currently in Vancouver can ski and shoot a rifle.
2. Albert Axlerod A guy who grew up in The Bronx who can handle a sword.  Wouldn't mess with him.
3.  Samuel Berger The 1904 Olympic Games held in St. Louis were the first to have boxing as an event.  The first person to ever win a gold medal in that event?  This 6-2, 200 pound boxer from Chicago.
4. Isaac Berger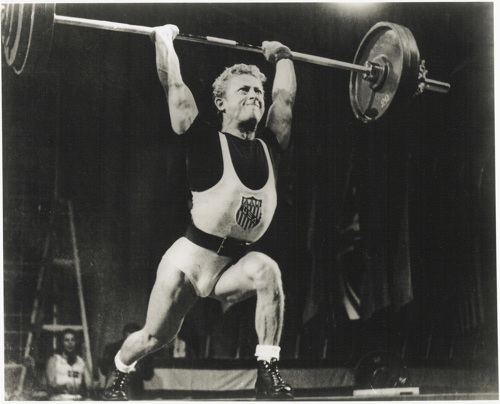 I'm not sure the last time that you were able to lift nearly 800 lbs., but this Jerusalem born weightlifter made a habit of it.