Israeli Design: Giveaway! Time For Some Plasticious Joy
We're keeping the design world perky with DesignBreak's Giveaway extravaganza of the month. Remember one word: Plastics. Read More
By Einat K / April 5, 2011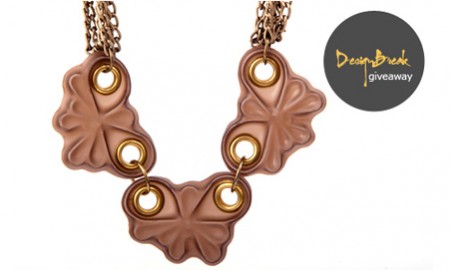 Jewcy loves trees! Please don't print!
We're keeping the design world perky with DesignBreak's Giveaway extravaganza of the month. Remember one word: Plastics.
Plastic never looked so wearable and fun! Our Giveaway Break comes to you straight from Gili Rozin and Adi Singfer aka Me-Dusa.
To enter, simply leave a comment on the DesignBreak site.
– Entries must be posted by Monday, April 13th and one winner will be chosen at random.
– The winner will be announced the next day, April 14.
Luckily for you I made a One On One Break with the girls not so long ago.