Israeli Design: The 6th Biennale of Israeli Ceramics
Israeli Design: The 6th Biennale of Israeli Ceramics Read More
By Einat K / March 29, 2011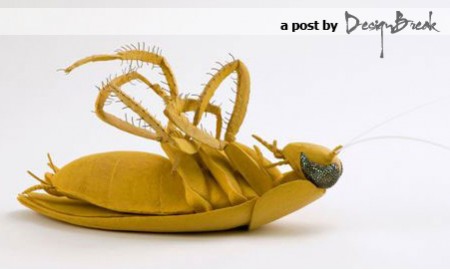 Jewcy loves trees! Please don't print!
In this week's installment of Israeli Design, you are cordially invited to Tel Aviv's Eretz Israel Museum for a very special biennale.
I'd been planing on visiting the Sixth Biennale of Israeli Ceramics for a while now.
Now let's be clear on one thing, I hate cockroaches but the little creature pictured above is briliant and the fact that I know it's made out of clay makes me love it!
I don't know much about the artist, Eva Avidar, so if anyone can share some info I'll be happy to hear it all.