Shtickball: National League Picks
Last year the San Francisco Giants brought the World Series championship back to the NL. Will they do it again? Read More
By Alex Eidman / March 28, 2011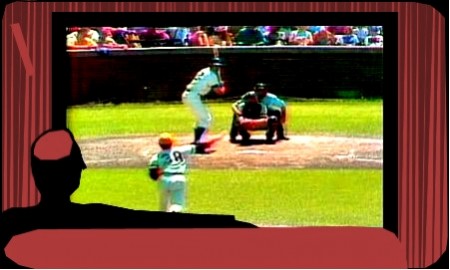 Jewcy loves trees! Please don't print!
Welcome back to Shtickball! If you missed my AL preview, you can check it out here.  It's that time of the year when both Jews and baseball are remembering their time of bondage (for baseball that would be Barry Bondage) and yearning to be free (or just for opening day to come, as the case may be). Soon enough we'll all be getting topped on Manischewitz and arguing with our creepy second cousin about just how awful the Mets season will be. With that said, let's get to the National League preview.
Philadelphia Phillies
Pitching, Check: I know sports talking heads cannot stop foaming over the dysfunctional all-star clusterf#*% that is the Miami Heat, but the Phillies did their own little star stacking this off-season, adding Cliff Lee to complement Roy Halladay, Roy Oswalt and Cole Hamels. Lee's addition gives the Phils the most formidable pitching staff this side of the early-mid 90's Braves trio of Maddux, Glavine and Smoltz (and remember, they did more that just pitch). And of course let's not forget Joe Blanton.
Prediction: Chase Utley's potentially serious injury and Ryan Howard's diminishing numbers make this offense less potent than it has been previous years. However, we saw with the Giants just how little offense you need if your pitching is right in the National League (Juan Uribe? Cody Ross? Still doesn't make sense). This team has World Series written all over it (my first of many attempts at jinxing this supremely obnoxious fanbase).
New York Mets
The Doom: Met fans are setting this season's bar so low a tiny immigrant child could limbo under it, and with good reason, as they would be wise to give one of them a tryout at second base to try and staunch the Madoff bleeding.
Silver Lining: Luis Castillo and Oliver Perez, tormenters of every Met fan that has watched them fail miserably in their attempts to play anything resembling pro baseball the last 4 years, are thankfully no longer with the team. And it only cost them 18 million dollars (cut to a shot of Fred Wilpon popping antacids like they were skittles.)
The Result: David Wright is one of the premier talents in the game, and Jose Reyes and Carlos Beltran are great when healthy, but lots of question marks about starting pitching and an uneven bullpen will make for a rocky season. High priced train wrecks are really in right now, and on that front I have absolute faith this team will outperform expectations!
San Francisco Giants
Banner Year for Yours Truly: As a Giant fan living in New York, this year could not have gotten much better. An unlikely, very likable bunch brought home the first championship in 56 years. Moreover, the trophy was brought back to where it all began, which made my Grandfather (who is still waiting for the team to come storming back to the Polo Grounds), very happy. Please let me bask in championship glory for six more days, things are already turning sour. 
Comedy X- Factor: If you haven't been paying attention, Brian Wilson has been submitting some of the great comic performances for an athlete in recent memory, as evidenced here and here and here and here.
Los Angeles Dodgers
Bumpy Road Ahead: The former Mr. and Mrs. McCourt's public spats have made a right mess of this franchise. I think just navigating the fallout in a reasonable fashion and playing semi-inspired ball will have to be enough. That, and trying to keep a decent amount of Hollywood folk who don't care about baseball anyway in their luxury boxes.
Chicago Cubs
Torture, per usual: I love the fact that Cubs fans are already being tantalized with the possibility of getting Albert Pujols. It's being dangled in front of them like a juicy steak, and it will inevitably be snatched away from them, hopefully in an amazing tragicomic way that only the Cubs could pull off. On the field, their first four hitter's names are Kosuke, Starlin, Marlon and Aramis, so already some solid comedy fodder there. While I don't think any Steve Bartman-esque agony is in store this year for Cubs fans, I do think they can expect plenty of mediocre baseball.
Baseball Book I read recently that I loved: 'Willie Mays: The Life, the Legend', by James Hirsch. A thoroughly engaging, comprehensive book about one of baseball's greatest, and, until now, most enigmatic players. Check out the review by prolific author/avid baseball fan Pete Hamill.
Finally, a classic feel good baseball song by a Chicago folk hero. Thursday can't come soon enough.