Jewish Movie Week: A Jewkrainian Watching An American Tail
To be depicted as a mouse time and again, while it beautifully illustrates the contextualized Soviet Jewish experience among persecutors, also undermines that adaptable resilience that comes with the territory. Read More
By Margarita Korol / December 6, 2011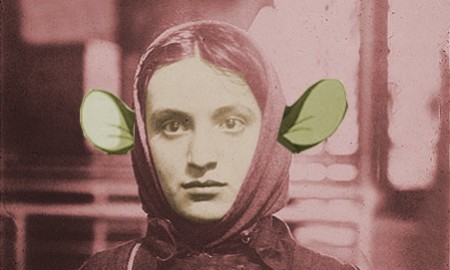 Jewcy loves trees! Please don't print!
Cat and mouse, wolf and rabbit, moose and squirrel. An American Tail's (No. 71 on Tablet's Greatest Jewish Films list) Fievel is the child Jewkrainian immigrant poster child–despite refugee status coming out of the shtetl, he is loyal to the Mousekewitz' and exhibits some fine immigrant work ethic in his adaptibility, creativity, and fearlessness. The animals associated with the Russian-speaking American FOB kid's pop culture experience must have shaped something in our psyches. In 1986, outside representations of Soviet Jews took on a rodent visage as Sullivan Bluth Studios shaped Fievel and Art Spiegelman gave us Maus. Meanwhile, insiders continued to consume Soviet cinema with other kinds of anthropomorphic creatures like the 70s strikingly animated russky Winnie the Pooh, Gene the Crocodile and Cheburashka (a not-quite-rodent, not-quite-bear Gumby-like toy), and the coyote-roadrunner-like Nu, Pogodi! (Translating to "Just you wait!" or as I liked to think, "Go fuck yourself!").
It's not surprising that the characterization of the Soviet Jew as victim came from the outside, specifically 1980s Americans. It is rare to find someone inside the demographic (without adequate Americanization and therapy sessions) to admit that they were screwed by the system more than others. As a kid hearing, "Somewhere out there…even though I know how very far apart we are/ It helps to think we might be wishing on the same bright star" cemented the importance of outsider help, hope, and resilience to a mouse surviving amidst vicious cats.
However, thinking as a mouse, while it acts as the first step toward recognizing that one's past is riddled with suffering, is not very Soviet, and invites the disdain of one's comrades who are built to sniff out self-pity and egotism. It's like babushka liked to say: "If I tell you you're pretty, then you will stop trying." To be depicted as a mouse time and again, while it beautifully illustrates the contextualized Soviet Jewish experience among persecutors, also undermines that adaptable resilience that comes with the territory. Because no animator has yet to portray the evolution of vulnerable mouse to powerful bear.