Jewish Oscar Nomination Roundup
Look down the list of Oscar nominees. It's a litany of Jewish names among dozens of actors, actresses, writers, directors and other brilliant film people Read More
By Jon Reiss / January 25, 2011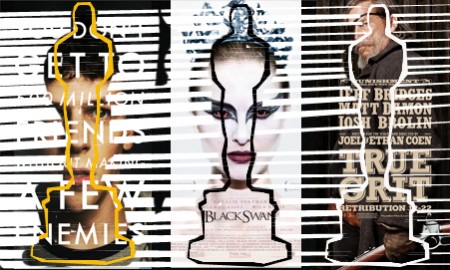 Jewcy loves trees! Please don't print!
We probably should have asked Jesse Eisenberg if he expected to be nominated for an Oscar when we interviewed him a few months back.  Eisenberg's portrayal of Mark Zuckerberg in The Social Network netted him a  a nomination alongside fellow M.O.T. James Franco and Jeff Bridges — who isn't Jewish, but seems to work pretty well with them.  The Coen Brothers, who directed Bridges in True Grit, and Darren Aronofsky for Black Swan, are all in the running for Best Director.
Hailee Steinfeld, who was fantastic as Mattie Ross in True Grit, is up for Actress in a Supporting Role, and even though the Jewish Journal says "Israel does not make the cut," Natalie Portman looks to become the first Israeli-born actress to win the major award. We're pretty sure that "Team Portman" will be in full effect on February 27th.
Look down the list of all the nominees.  It's a litany of Jewish names among dozens of actors, actresses, writers, directors and other brilliant film people