Shtickball: A Guide To The MLB Hebrew Class Of 2011
Just in case you don't have a list in your kitchen, here are some Jewish players to watch out for heading into the season. Read More
By Alex Eidman / March 31, 2011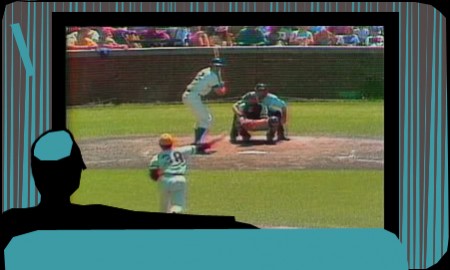 Jewcy loves trees! Please don't print!
Welcome back sports-fans. The regular season starts today, which for a brief moment can make men and women alike forget just how much shit they have to do to prepare for Passover. Just in case you don't have a list in your kitchen, here are some Jewish players to watch out for heading into the season.
Ryan Braun, Milwaukee Brewers
Not only is he Jewish, Braun is one of the best hitters in baseball. He hits for average and power, displays good speed and has an above average arm. A perennial all-star, Braun is widely regarded as one of the most complete players in baseball. That being said, his eyes are so big and scary, if he went into a Golum type fit during a game, I would not be the least bit surprised. While his father not his mother is Jewish, we don't nitpick when it comes to Jews in sports, although he's not half-Jewish without a little controversy.
Kevin Youkilis, Boston Red Sox
Another talented yid, Youk has become a fan favorite in Boston. Known for his brilliant bald head, unorthodox batting style and uncanny resemblance to this guy, Youkilis is looking to shake off an injury-prone 2010 to add a jolt to an already loaded Red Sox lineup. First profiled in Michael Lewis's 'Moneyball', Youkilis was a favorite of A's manager Billy Beane, who dubbed him 'The Greek God of Walks'. While Youkilis is actually a member of the tribe and of Lithuanian descent, you can't knock a great nickname, and Youk has proven the nay-sayers wrong to become a truly elite player.
Ike Davis, New York Mets
A new addition to the cast of Jewish ballplayers, Ike had a promising rookie year for the Mets last season, displaying a great power stroke and an excellent shnoz. Mets fans are expecting big things from the 23 year old this year, but should really temper expectations, because, lets face it, good things are just not in store for the Metropolitans this year.
Ryan Kalish, Boston Red Sox
Kalish is a young talent, only 23 years old, but already known for his blazing speed, a gun of an arm, and catches that may one day get him killed. While he will start the season in the minors, Kalish is a dynamic young player that fans should keep an eye out for this year.
Danny Valencia, Minnesota Twins
Another young prospect, Valencia had a stellar rookie year for the Twins last year, coming in 3rd for the voting for AL Rookie of the Year. Despite his very unjewish last name, Valencia is a Boca Raton product, and looks poised to improve upon last year and perhaps make a push for an all-star bid.
Sam Fuld, Tampa Bay Rays
Finally a good Jewish name for a good Jewish kid. The son of a college dean and a state senator, Fuld has overcome diabetes to play in the majors. Known for his acrobatic defense and his ability to draw walks, Fuld is now a Tampa Bay Ray and should provide much nachas for the Del Ray Jewish community among others.
As you can see, the baseball tribe is very much alive in 2011. Enjoy the games today.