Jews Watching TV: The Office – Farce v. Realism
The Office gets the piechart treatment. Read More
By Jesse David Fox / November 18, 2011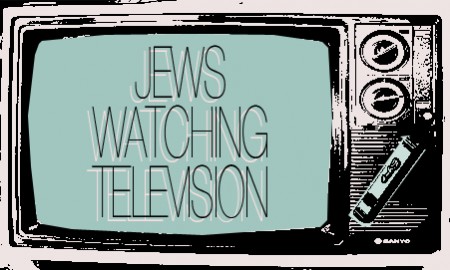 Jewcy loves trees! Please don't print!
I know someone who is on The Office. I'm not bragging; it's just when you live in LA for an extended period of time, like I did, you are bound to become friendly with a future TV actor/actress (OK, I'm totally bragging). I'm happy for my old acquaintance and all, but mostly I'm bummed because it's hard to look at the show the same way. It's no longer a real universe where zany things happen—it's a real TV show where scripted zany things happen. In a way I'm a metaphor for the show's audience as a whole (bear with me). As time has passed it has grown increasingly more difficult to believe the show's reality. Starting with the British version through the Michael Scott-era and onto today, The Office has slowly derived less and less percent of its comedy from reality and more and more from farce. Look at these pie charts—yep, more pie charts—that show exactly this shift:
As you can see from these completely fictitious charts I made while watching Whitney, the show is no longer about the subtle absurdities of daily drudgery and instead has grown ever more madcap, with the office itself acting more like a backdrop for sketch than a real place. The writing staff is still one of the funniest ever assembled so the jokes are there—the scene that cut back and forth from Kevin waxing poetic about office cookies and Gabe performing a heartfelt Abraham Lincoln one man show was one of the funniest moments of the week—it's just the show is more and more reliant on these jokes, which in a single-camera setting is super hard.
On a show like Whitney the laugh track eats up probably 24 minutes an episode. Too drastic? Fine, let's say four minutes, which is still tons of time its line-up mates need to make up. Community fills (filled? Too soon?) the time by exploring genre—Parks & Rec, Up All Night, and Modern Family use heart—The New Girl depends on two giant blue irises, so blue that you can literally swim in them (no you can't, please don't try to swim in Zooey Deschanel's eyeballs)—Happy Endings, like 30 Rock, just tries to make more jokes. The Office was built to use realism, awkwardness, and some heart to kill time but all three are down significantly with the departure of Michael Scott so they're left trying to make jokes and be silly.
Does this make The Office worse? Not necessarily, it just makes it different from the show most fell in love with and very different from its British blueprint. If anything, the stakes are so low at this point that it leaves this incarnation of The Office feeling shallow. There had been a slight bit of tension surrounding Andy's need for approval but that went out with a whimper in the form of Jim just telling him flatly that everyone likes him. That's it, the season is only a third of the way through and there is zero major conflicts left to explore. Instead, there will be more inexplicable field trips, Kevin trying to say smart things but really saying dumb things, and Dwight's weird face in a hat.