Learning Farsi with 'Shahs of Sunset'
New reality show offers an L.A. Persian glossary, but likely nothing more substantial Read More
By Stephanie Butnick / March 12, 2012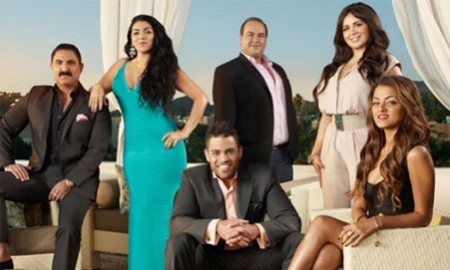 Jewcy loves trees! Please don't print!
Shahs of Sunset premiered last night on Bravo, introducing viewers to the Los Angeles Persian community—or, rather, its six Bravo-appointed representatives. The opening voice-overs mimic the self-absorption of other reality shows, with our new Iranian-American cultural emissaries saying things like "We don't work in buildings; we own them," and, "Image is everything."
The cast members are, as expected, out of touch and generally unlikeable, transforming into caricatures of themselves when the cameras start rolling. There were, however, nuggets of intrigue during the first episode, specifically a conversation at a booze-filled dinner that highlighted tension between the group's Jews and Muslims. GG, clearly cast as the trouble-maker, suggested that Mike (who we see having Shabbat dinner with his family in the episode) might date Muslim women but would inevitably end up marrying a Jewish woman. Granted, that moment may have been manufactured, perhaps to build speculation that something is going on between Mike and GG, who is Muslim.
Hopefully, Shahs of Sunset delves into cultural issues more significant than discussions of appropriate pool party attire, but we're not holding our breath. In the meantime, we're totally learning Farsi—the following subtitles appeared on screen during the premiere:
"Joon = dear"
"Heyvoon bazi = animal party"
"Khobi = how's it going"
"Pishi = kitty, kitty, kitty"
and,
"TPG = typical Persian guy"