Making With The Funny: Eugene Mirman Hates Communists, But Loves Bowling
We put Eugene Mirman to the test on a litany of topics including malt liquor, communism, and a little event called Festival of Strikes, which he happens to be hosting on November 30th at Brooklyn Bowl. Read More
By Adam Lustick / November 22, 2010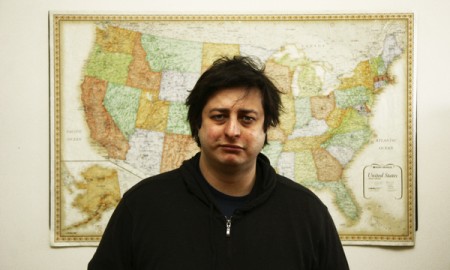 Jewcy loves trees! Please don't print!
Things we learned when we talked to Eugene Mirman:
The light of God shines down on him throughout this entire video. Seriously, that's heavenly light that makes this video blurry. If you're offended by this beautiful occurrence, we suggest you close your eyes, and imagine this is a podcast.
(Photo via SF Weekly)