Massive B'Omer – A Party Celebrating Hair Removal
Come celebrate raising a bunch of money for a great charity, and the shaving of beards! Read More
By Adam Teeter / May 20, 2011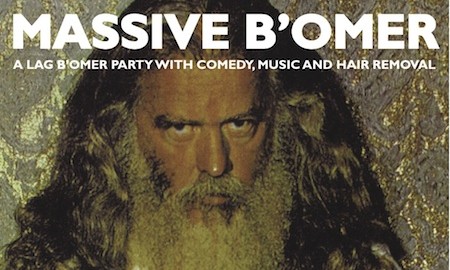 Jewcy loves trees! Please don't print!
Sunday May 22 is Lag B'Omer, a holiday which has come to represent the struggle for freedom for Jews across the world.  On this day, bonfires are lit, picnics are held and those that are counting the Omer are permitted to cut their hair.
In the world of Jewcy.com, Lag B'Omer in LA this year also represents the end of our Omerathon, our 33 day campaign encouraging people to grow beards in support of the fight against hunger.  The campaign exceeded it's goal of raising $1,800 for Jewish Family Service's food banks in LA, and on May 22 we're celebrating with a party that includes food, booze, music and hair removal!
The party will include performances by Moshe Kasher, Ali Waller, Matt Braunger, Taffy and Brodesser-Akner,  music by The Coals and also a shaving station for Omerathon participants to shave themselves clean.
Party details can be found here:  http://www.jewcy.com/events/massive-bomer-lag-bomer-party