Meditations on Nomadology
Meditations on Nomadology "Then later, people would ask me 'Who are you? Where do you come from?' and I didn't know what to say." I am not the place where I have come from and I am not the place … Read More
By Jo Ellen Green Kaiser / June 5, 2009
Meditations on Nomadology "Then later, people would ask me 'Who are you? Where do you come from?' and I didn't know what to say." I am not the place where I have come from and I am not the place where I am going.  My whereabouts are not recorded by the hands of contiguous faction. Why you thought I was _______ and ______ and______and_______. A whole religion built around historical homesickness. Cattle, chattel, capital. Lisa Maria and I feverishly desired to become lost.  Packed a satchel of food and walked for miles through cow fields until the shape of shadows and oak became unrecognizable. And then at last.  Joy. Nothing we had seen before. Because my people lived everywhere.  What I am not. "Everywhere in the music, the memory of persecution." Wanting to pass through, pass over, this last part of you, I am left without a language to describe your lips.  More frightening, is I have forgotten their contours.  But your feet, shoes revealing toes, I see while walking, walking, out the shoreline. Mediterranean. And into dusk. You loved falafel the first time you tried it, my mother said.  A humor that does not leave. Even cutting the skin of the skullcap to retrieve or extricate or abandon, toss out parts, does not allow for escape. It sits in the bones and forgets to decay.  Why you could pretend to be Hitler in the mirror.  On a train.      One hundred refugees.       Mostly children.       For at least ten days. Forced to turn back.  Seven kilometers.  From the border. He said his grandmother would make fun of him if she knew he was dating a white girl.  A Song: 506 years of resistance.  The boundaries of Panama, where your mother's mother walked from.  And what commingled in our flesh for 365 days times 3. Incantation. Marginalisms. Colonial fetishes. Defined as exotic. Instead of being called American you are conveniently called one who could be from anywhere.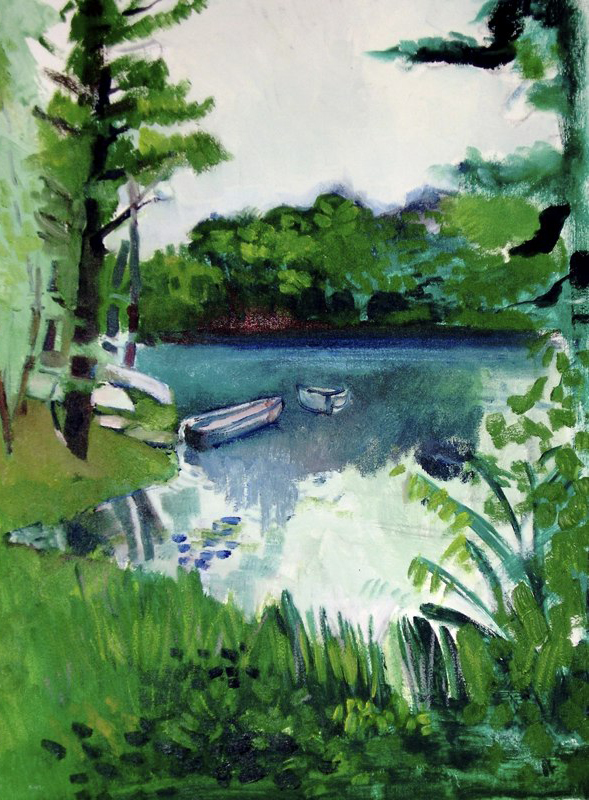 The border.  Completely opaque in this light. Completely unintelligible. "Always kept out of political decision-making, portrayed through history, as anti-social, without a culture of their own."  The loss of not returning and the images of not enough room for the dead. Boat people. Not allowed onto land by either country.         Wait. While half are swallowed between mainlands.  During a layover in Las Vegas the undercover cops in "Hawaiian" shirts handcuffed 30 people together as they exited the plane. Signed, Return to Sender I was the most content while moving (the transition between spaces) and when we were the most poor.  Slept in the same bed with my mother. And in the compactness of our living, there was less separation between she and I and she. What is left of an Afghani daughter, of a twelve year old girl, now 30 miles from the border of Pakistan, who cannot forget the vision of cadavers?  She will say, it is not true the U.S. has avoided the homes of civilians and then she will list off hundreds of names the land of the free has never heard of.  Samuel recommended they name the baby girl Ocean. The first time he met her, called her Ochun.  It was a hard act to follow. Samuel's father carried him in a basket to the other side of Tijuana: a border called the United States. When she went to the Philippines to visit family, she sent him old-fashioned love letters across the digital highway.  And it was as if water did not separate their bodies. Bodhi, Hata, and Tai used to attempt walking through walls.  At thirteen, I would lie in the dark while listening to my mother's Ram Das records.  Attempting to lift out of the body.  To float out of ligaments. Tare from the aperture. To look down and see the body of someone else. To hear voices without bodies. To see bodies without voices. It begins with no other way in or out. A place where the earth has separated. The bilingual conversation between tectonic-plates.  Canyons. Ravines. Quicksand. Difficulty walking across the Russian River. These are natural borders. ********
Of Gladiolas for Sandaka Sandaka 21 passed through a functional existence not long ago to a single emerald checkpoint. "the window simply fell on top of me in pieces." have you ever wondered in the sky was falling? all the charms of a blowtorch.

since he was described as fighting for life. others fought for life with all the charms of a blowtorch. parts of his body.  gladiola of satorious
plateaus of oblique cords, sternum of radiator and antennae of pyramidalis.
closest to bearded fellow.  parts flung 30 ft. dragged from Street of Prophets.  what a beautiful city. the mother tongue can't save you now. Sandaka where are you? an officer described tonight as fighting for his life. parts of his body.  the same intimacy now breeds skull and femur hanging. what is buried under the Street of Prophets? did you know him?  did you ever make-love to him .  .  . Sandaka, 21. a bearded fellow walking along the Jerusalem thoroughfare. did you know him? in his black skullcap disguised as ultra orthodox. gladiolas. swallow.  hand me the Kiddush Cup.  take a shot. managed to reach into his bag in time to.  drink. where the persimmon tree used to be. concrete barriers. all the charms of a blowtorch. did you know his body inside and out? Sandaka, 21 where's your mother. the front window simply fell on top of me. parts of his body flung. before clashes.  before green lines, checkered, graphed, dug into sand. before Sandaka.  a functional existence not long ago. smiled from the corner of his mouth. this man in a black skullcap, disguised, flung 30 ft. managed to.  all the charms. Sandaka 21 described as Sandaka 21.  fighting for his life. a busy thoroughfare called Street of Prophets. he did not say a word.  bearded.  twenty bodies. twenty existences not long ago. Sandaka asks from afar, "will you sing to me of gladiolas?"
*****
Of What is No Longer Skin
From here the absence of color and borders except that which separates Jordan and the Dead Sea and so far little changes except I have sat long enough to unfasten and finally completely multiple borders turn into uncut lines and only the timbre of many voices name something narrow. When I dream we are migrations through many continents and I no longer crave meat or water or coconut only see them falling with bodies and the ground opening to clean away all that is sinking. My mother's face shrivels onto duplicate shards as I drift higher into a hexagon of shapes with sheer borders. Who has known the subject of these ligaments? Lifted into a prism, I hear people with laryngitis screaming this is our land not yours because I have shown up without a face again. The front half of my body burned from the blast does not peel away or regenerate.  Nothing to discard. For you Ziya, each lung is a ravine where oxygen slips from punctures. As for me, burnt perverted skin melds to a skull where I am unidentified by those who unveil me.
Mara Leigh Koslen is a 2009 recipient of a Regional Artist Project Grant, sponsored by the North Carolina Arts Council, and is completing a book of poems that centers on the Israeli-Palestinian conflict. You can find her work in the Asheville Poetry Review, One Less, Chain, For Immediate Release (www.poetz.com/fir/), and Pig: A Journal, among other places. She has performed her poetry in the United States, France and the Netherlands and holds an M.F.A. in Writing and Poetics from Naropa University.
Images by artist Laurie Sucher 1942-2009