Early Entries Into The "Mensch Of The Year" Awards For 5772
We're a few days into the new year,and already three guys have thrown their hats into the ring for the "Mensch of the Year" award that we will be presenting in about 350 days or so in a non-ceremony (read: a blog post). Read More
By Jewcy Staff / October 18, 2011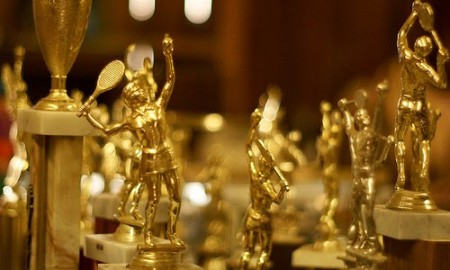 Jewcy loves trees! Please don't print!
We're a few days into the new year,and already three guys have thrown their hats into the ring for the "Mensch of the Year" award that we will be presenting in about 350 days or so in a non-ceremony (read: a blog post).  The early entries are:
1. Gilad Shalit – We figure this one goes without saying.
2.  Howard Schultz – All the kvetching we do about Starbucks putting mom and pop coffee shops out of business with their burnt tasting roasts, and Schultz has to go and propose a brilliant plan to help stimulate the US economy by lending money to small businesses.
3. Theo Epstein – He helped deliver a World Series championship to the victory-starved city of Boston, can the boy wonder do it again with the even more pathetic Chicago Cubs? Whatever the case, he's a mensch just for trying.
Who are we missing?