Listen: Geddy Lee Goes Klezmer
We've got a track by Black Sea Station with Geddy Lee of Rush rocking out. (Note: by "rocking out" we mean "Speaking Yiddish.") Read More
By Jason Diamond / May 18, 2011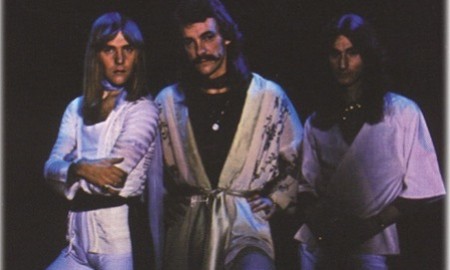 Jewcy loves trees! Please don't print!
If you didn't know that Geddy Lee's full name was Gary Lee Weinrib, nobody is going to fault you.  Also, if you weren't aware that Lee's parents were Polish Jews who survived the Dachau and Bergen-Belsen concentration camps, again, don't feel bad.  But, if you've ever made fun of Rush, called them "nerd rock," or anything like that, then please hang your head in shame and consider the fact that maybe, just maybe, you don't have good taste in music.
With that said, Geddy had a little time on his hands, so he decided to get back to his roots and jam with some of North America's finest purveyors of Klezmer and Rumanian music, Black Sea Station.  On this track, that's Geddy speaking in Yiddish.  Not exactly "rocking" in the sense we're used to, but it's Geddy Lee.  The man is a living god.   He can do what he wants.
Listen: Black Sea Station (featuring Geddy Lee) – "March of the Shikker"