I Dreamed A Dream…Of A Les Misérables Hanukkah
How do you turn a musical based off Victor Hugo's 1862 novel of the same name based on French characters fifteen year march towards the Paris Uprising of 1832 into a Hanukkah story? Read More
By Jewcy Staff / December 12, 2011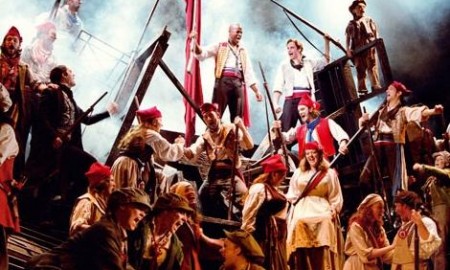 Jewcy loves trees! Please don't print!
How do you turn a musical based off Victor Hugo's 1862 novel of the same name based on French characters fifteen year march towards the Paris Uprising of 1832 into a Hanukkah story?  You don't know?  We were hoping you could tell us.
Well maybe we could find out together when Tablet presents Eight Days More: A Les Misérables Hanukkah, this Thursday, December 15 at 92Y Tribeca.  We really have no idea what to expect, but since it's written by our friend Rachel Shukert, we can only imagine it's going to be a work of genius.
If you are around New York on Thursday and would like to make it without paying for tickets, we've got two of them to give away, and all you've got to do is go on Twitter, take a song from the original musical, and make it Jewish.  Jewish Master of the House?Beggars at the Seder?  Whatever get creative, tweet it @JewcyMag, and use the hashtag #JewishLesMis.  You've got till Wednesday, December 14th at 10 AM Eastern time to win.