Want To See Monotonix For Free At The Echo?
Do you want to see the greatest rock band on the planet? We can give you two free tickets. Read More
By Jewcy Staff / January 24, 2011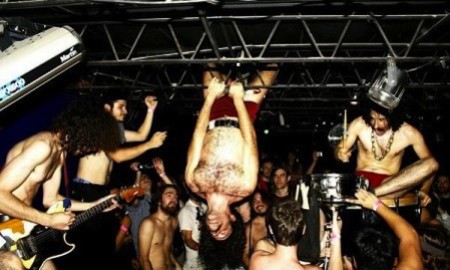 Jewcy loves trees! Please don't print!
If you go see Monotonix any any given night, there is a pretty good chance that you are going to witness the greatest rock 'n roll show ever. If you haven't been fortunate to see the Tel Aviv trio yet, we can remedy that situation by giving you two free tickets to see them this Thursday at The Echo in Silverlake.
Want to win?  Go over on Twitter and tweet "Can I Have the Monotonix Tix @Jewcymag?" and we will pick a winner at random by tomorrow.