Panda Bear Goes Hebrew
As we've pointed out, Panda Bear isn't the Jewish member of Animal Collective, but it's things like this that makes him our favorite. Read More
By Jon Reiss / April 4, 2011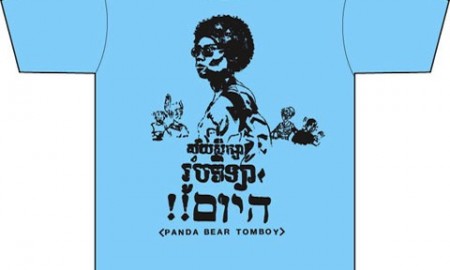 Jewcy loves trees! Please don't print!
With his much anticipated album, Tomboy, a few weeks away from being released (currently being streamed for free at NPR), Panda Bear debuted his swanky new t-shirt for Record Store Day, with the Hebrew word 'Hayom' written on it (translation: today).
As we've pointed out, Panda Bear isn't the Jewish member of Animal Collective, but it's things like this that makes him our favorite.