The Big Jewcy: Michael Hearst – Composer, Multi-Instrumentalist, Writer, And Producer
Some people think outside of the box. Musician Michael Hearst composes as if he's never seen a box in his life. Read More
By Jason Diamond / June 6, 2011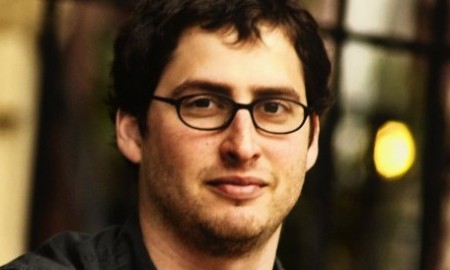 Jewcy loves trees! Please don't print!
People talk about "thinking outside the box" so much that I sometimes ask myself, "why the hell don't we just get rid of the boxes?"
Musician Michael Hearst composes as if he's never seen a box in his life.  As one of the founding members of One Ring Zero, Hearst has created some of the most genre-defying music of the last twenty years, and can say he is possibly the only artist to change the way we know the ice cream man is coming, got author Paul Auster to contribute lyrics, and wrote a song about the horned puffin.
We went to Michael's house to ask him about his work.
(All videos shot by Jesse Untracht-Oakner)