The Great American Jewish Songbook
Instead of writing a long essay about all of those great Jewish American songwriters, we decided that in the spirit of the 4th of July, we would present you with five great songs written by Jews with American in the title. Enjoy the fireworks! Read More
By Jewcy Staff / July 1, 2011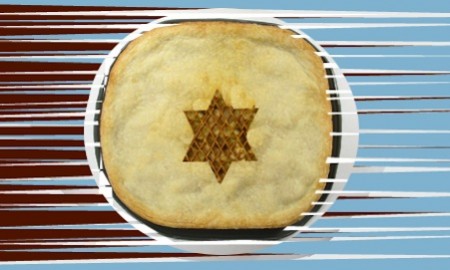 Jewcy loves trees! Please don't print!
Why wouldn't Jews want to show their love for America?  Before there was a Jewish homeland, there was the USA with its lack of pogroms, tzars, Hitlers, and other assorted violent Jew haters.  Sure, America has its bigots and antisemites, but it sure beats having to deal with the Cossacks.
The American contribution to the "Great American songbook" is undeniable.  When you look down the list of great American songwriters, it is littered with Jewish names from Tin Pan Alley to the Brill Building songwriters like Burt Bacharach, Leiber & Stoller, and Goffin & King, but instead of writing a long essay about all of those great Jewish American songwriters, we decided that in the spirit of the 4th of July, we would present you with five great songs written by Jews with American in the title. Enjoy the fireworks!
1. Irving Berlin – "God Bless America"


2. Simon & Garfunkel – "America"
3. Neil Diamond – "America"
4. Stephen Sondheim (lyrics) and music by Leonard Bernstein – "America"
5. Allen Ginsberg – "America" (While we realize this is technically a poem, the music is supplied by Tom Waits, thus making it something like a song)