Wild Flag Continues To Be Our Favorite New Band Of The Year
Wild Flag continues to be our favorite new band of 2011. That's why we're happy to show you their new video. Read More
By Jewcy Staff / September 7, 2011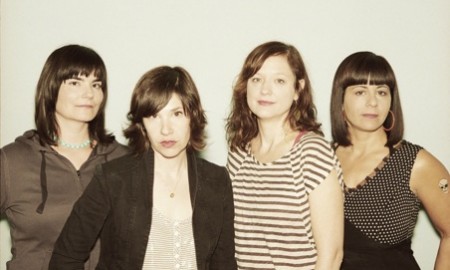 Jewcy loves trees! Please don't print!
It's September, which means we can officially say that we're closing in on the end of 2011.  If we were on an airplane, we wouldn't quite be making our initial descent into 2012, rather we'd be at the point where you look at your watch and realize you've got one last chance to make it to the bathroom before the fasten seat belt sign goes off.  So that means we're close enough for the following statement to be revisited: Wild Flag is (probably) our favorite band of 2011.  One of the biggest reasons being that Carrie Brownstein can't fail right now, and rejoining forces with former Sleater-Kinney bandmate Janet Weiss only makes us love this band even more.
With all that Wild Flag love, is it any shock that we feel the need to show you this video for the single "Romance Us" off their forthcoming album?
Wild Flag – Romance from Merge Records on Vimeo.