Neil Rosen Picks The 2011 Tony Awards
The Emmy award wining entertainment critic for NY 1 gives us his thoughts on the upcoming Tony Awards. Read More
By Neil Rosen / May 31, 2011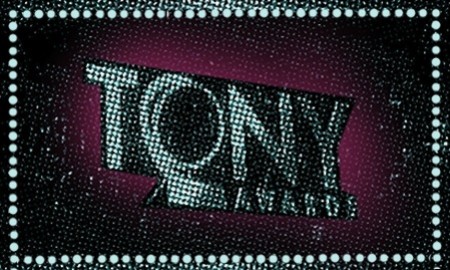 Jewcy loves trees! Please don't print!
Neil Rosen, the Emmy award wining entertainment critic for NY 1, gives us his thoughts on the upcoming 2011 Tony Awards.
The Tony Awards are just around the corner and as a journalist who used to vote for B'ways most coveted award and as a critic who's covered the theatre for a few decades, this is the best crop of original plays that The Great White Way has seen in decades.
What accounts for this infusion of new creativity, is unexplainable. For years, the best playwrights would circumvent B'way and use their talents to churn out screenplays or they would write for television series, where their earning power was far greater. In turn, B'way suffered when it came to getting fresh, original works. So whatever the reason is, I welcome this new season of quality productions and the end result is that theatergoers are the beneficiaries.
Here's a look at what's up for Best Original play this year and my opinion on each production.
Good People – Frances McDormand (she won an Academy Award for her work in the great film Fargo), stars as a woman who is from the south side of Boston, She's unemployed, financially strapped and the single mother of a handicapped child. In desperation, she visits her old high school sweetheart, who now lives on the fancier side of town, is a successful doctor and is married. Let's leave it there, as to not reveal any spoilers, but McDormand is terrific, Tate Donovan as her old flame is quite good and the writing by David Lindsay-Abaire is crisp and engaging.
The Mother With The Hat – A terrific piece of theatre by Stephen Adly Guirgis with realistic dialogue that's alternately hilarious and thought provoking.
It's about a recovering drug abuser, played by Bobby Cannavale who, just out of prison on parole, looks to his sponsor, played by Chris Rock for guidance. He had a tumultuous relationship wit his girlfriend, played by Elizabeth Rodriguez. Rock's character is married to Annabella Sciorra. Then there's Yul Vazquez playing Cannavale's protective cousin. Vazquez is riveting here as are Rodriguez and Cannavale. They all deserve awards. Chris Rock fans won't be disappointed either, He plays it straight for the first half of the play, but in the second half, it's as if playwright Guirgis wrote the material for a Chris Rock standup act. It's Rock being Rock and his fans will be delighted. But more than the laughs, the play has substance and the twist and turns the piece itself takes are not only surprising, they're heartfelt.
Jerusalem – I love Mark Rylance who stars in this show. In fact, when he was on B'way last fall in a revival of La Bete (an underrated masterpiece) it was the greatest single performance I have ever witnessed on stage ( no exaggeration). He delivered a forty minute non stop monologue that was literally jaw dripping. Needless to say, I was eagerly anticipating this and wanted to see what he had up his sleeve in Jez Butterworth's new play. But the show, which debuted in London, was a huge disappointment. Rylance plays a larger than life figure named Johnny Byron, who lives in a trailer that's parked illegally in a public park in the UK. He sells drugs to the locals, has a band of followers who sort of hang on to his every word and is something of a legend to these folks. The play is filled with so much regional English slang, that it actually takes a lot of work and concentration from a US audience to pick up on the references and decipher what they mean. But even if I were to overlook the cultural references problem, the story itself is not that captivating, and Rylance, although he tries hard and is physically exhausted at the end of the performance, he's over the top. The play has some merits, perhaps if you're from that part of the globe, you'll identify with it more than I did. But it did not live up to expectations.
War Horse – Another import from London, hands down, this is the best new play of the season. Written by Michael Morpurgo, it's an epic tale that unfolds throughout Europe with WW I as a backdrop. But at its core, it's the story of a young teen and his love for his horse. When his beloved stallion, Joey, is taken away from him, he enlists in the army and travels the continent to find him. On stage, the life size horse are actually puppets controlled by wonderfully skilled operators, But to call them mere puppets, is to undermine what you are actually looking at. The expressiveness of these mechanical horses is remarkable, Every gesture looks lifelike, you forget that they're not real and you get emotionally caught up in their fate. A multimedia presentation, with a synchronized film in the background, depicting everything from period settings to WW I battles adds to the proceedings and the story itself will move you. Steven Spielberg's movie version comes out in a few months, but do yourself a favor and see this production. It's more than just a play, it's a remarkable achievement that has to be experienced live. It deserves to win this year's Tony Award.