Ode to a Refusenik Mother, From a Devoted Daughter
Jewcy's Margarita Korol pays tribute to her mother and sheds light on the immigrant experience in new art exhibit Read More
By Stephanie Butnick / June 8, 2012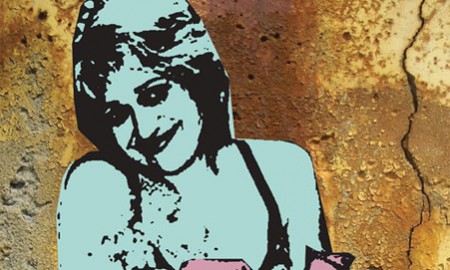 Jewcy loves trees! Please don't print!
Jewcy's own Margarita Korol unveiled her newest exhibit, Spoils of War: Ode to a Refusenik Mother, at New York's National Arts Club. The exhibit, which sheds light on the immigrant experience, features Margarita's moving poem (which you can read in full over at Tablet), transposed on her characteristic pop art prints, and runs through June 20.
A mega mazel tov to our girl Margarita, the multi-talented and multi-tasking pop artist responsible for Jewcy's graphics.