Postcards from Yo Jewish Momma
You guys know about Postcards From Yo Momma, right? Started by two nice Jewish Manhattan media girls, the blog is a compendium of adorable e-mails from people's moms. It's eye-opening for two reasons: All the moms sound exactly the same. … Read More
By Izzy Grinspan / April 2, 2008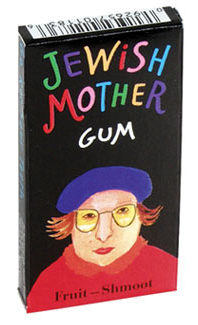 You guys know about Postcards From Yo Momma, right? Started by two nice Jewish Manhattan media girls, the blog is a compendium of adorable e-mails from people's moms. It's eye-opening for two reasons:
All the moms sound exactly the same.
All mothers are Jewish mothers.
The Jewish mother archetype is the Blob of ethnic stereotypes, absorbing everything that gets in its way. Margaret Cho's mother? Totally Jewish. The mom in My Big Fat Greek Wedding? A big Jew. The only exception in pop culture is the wise black mom, who is like the opposite of a Jewish mother in that she never takes any shit from anyone (see Ruby Dee in American Gangster or Tonye Patano in Weeds.)
The truth is that all the things that characterize a Jewish mother—the worrying, the nagging, the cooking—are pretty maternal to begin with. All we did was slap a patent on it, thereby managing to claim as Jewish a bunch of traits that are well-nigh universal. (I mean, it's not like there are cultures in which moms don't worry about their kids, you know?)
And while all the moms on Postcards From Yo Momma SOUND Jewish, we could only find one entry that was actually, verifiably Jewy:
Passover would you like me to mail you some chocolate/caramel covered matzah?
We're pretty sure this one counts, too, though:
hi I suffer. Please be in touch.