Shtickball: Ryan Braun And Baseball Romance
By Alex Eidman / April 28, 2011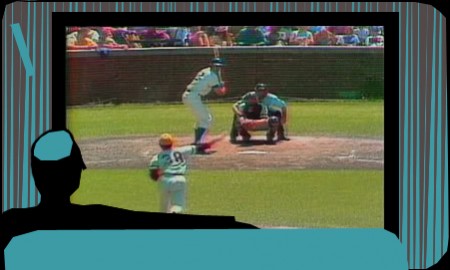 Jewcy loves trees! Please don't print!
Ryan Braun is absolutely crushing it this season. Not just with his hot bat, but apparently with his dashing Jewish good looks. This young lady decided to go for more than just an autograph, and it backfired when hundreds of people began pestering her, forcing her to turn her phone on plane mode. Ryan Braun, polite and generous yid that he is, actually tried to leave her a message — but her mailbox was full.
Baseball romances are notorious tricky. Matt Kemp dated Rihanna last year, and had the worst year of his career. He dumps her ass, and now he's hotter than the friggin' sun. A-Rod has had a tortured romantic past, which includes a dalliance with a zaftig blond while he was married, and embarrassing himself with Cameron Diaz in front of a billion people. Clearly the winner in all this is Derek Jeter. He dated one supermodel after another, is now engaged to smoking hot actress Minka Kelly, and I seem to be the only one who knows for a fact that he is gay. He'd be a great addition to the parade, and perhaps it would explain all those ridiculous pirouettes he does. But as Sam Fuld has demonstrated time and time again this season, sometimes, all you need is glove.