Shtickball: The Weekly Platter
This week Schtickball hops around to find you stories from the across wide world of sports. Off we go! Read More
By Alex Eidman / September 23, 2011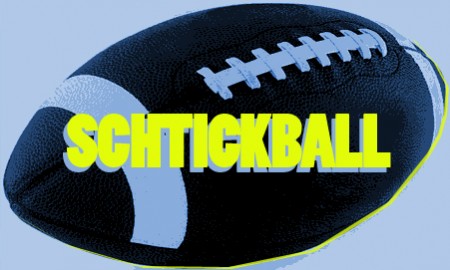 Jewcy loves trees! Please don't print!
This week Schtickball hops around to find you stories from across the wide world of sports. Off we go!
Apparently some doe-eyed Jewish kid from Solomon Schechter has decided to walk on to the Maryland basketball squad. After a couple of serious injuries that prevented him from being recruited by any of the Ivies, Jacob Susskind decided the Terps 'were the right fit for him academically and socially'. So basically he's some dweeby Schechter kid who happens to be 6'5 with serious game and is looking to meet some slutty College Park sorority chicks nice Jewish girls? More power to him. I'd be amazed if he catches a whiff of the court this season, but schnorrer's can't be choosers. I'm secretly hoping he comes in for garbage time, gets a big ovation by the Maryland Jewish syndicate, then gets absolutely destroyed by Harrison Barnes.

The Red Sox are in the midst of a historic collapse, and for more insight I cede the floor to my uncle Mike, who is a lawyer by day and a rabid Yankee hater/astute baseball blogger also by day (apparently there's plenty of downtime waiting for trial to start). You may argue with his endpoints, but the research is always sound and the logic Bill Jamesian. See below for his post.
The NBA has decided to postpone training camps. On the bright side, David Stern has decided where he's going to shul for high holidays. I would tell you, but even talking about a soul that black is bad karma, and I just can't risk it with Rosh HaShanah around the corner.
Building on the storied tradition of Cincinnati Bengals flouting the legal system, Jerome Simpson decidedly to have a hefty amount of marijuana delivered to his home. Police intercepted the package, getting Simpson used to what it will be like once Carson Palmer returns.
Finally, this week Deadspin has been showcasing some extremely NSFW c-roll footage, courtesy of their readers/ESPN archives. Handle with care, and Shabbat Shalom!
Mike's Files: The Great Collapse of 2011
The Boston Red Sox started the season 2-10. They are currently on a 5-14 "tear". In between that 7-24 combined stretch, they were baseball's best team, winning more games than the Phillies, dominating the Yankees, getting on the cover of SI (so that's what happened!). So, really, what happened? Besides the fact that the Yankees have played really good ball, overcoming A-Rod's partial season, Burnett's usual bad year, Hughes step backwards, the Posada soap opera, injuries to all-time Mets great Pedro Feliciano and set-up man Soriano and Sabathia's battle of the humongous bulge. Every minor player stepped up and then some, Granderson had a career year, Mariano just kept on going, Nova was unbelievable, Cano hit great all year long, Jeter turned back the clock, Garcia got batters out with junk and Colon didn't get caught doing anything illegal to his body. An all-around team effort. They've done everything this year, including even trying to help the Red Sox to get out of their own way.

On the other hand, or perhaps the flip side of the same coin, Boston's monumental collapse (which I do not see abating, at least not until 2012) has also been a total team effort. True, a rash of major and minor injuries played a significant role. But until recently, the team weathered the long and short-term losses of Buchholz, Dice-K, Lackey, Lester, every middle reliever, Drew, Lowrie, Youkilis and Crawford, all of whom spent time on the DL, while Beckett also missed time (no DL). September has been different however, as the wheels have come off. The "regular" bottom of the rotation guys, such as Lackey and Wakefield, went from being mediocre to awful. The top of the rotation guys, Lester and Beckett, went from being great to being almost decent. Whereas the Yanks would typically score 10 in order to bail out Burnett who gave up 8 in 5 innings, Boston's vaunted offense almost never scored enough runs in order to overcome a bad start by a good pitcher. (Twice they did score 18 runs, when about the last dozen was meaningless). And the "fill-in" starters, such as Weiland, Miller and Bedard were either terrible or just didn't get the job done often enough. This was truly mystifying during September, when rosters expanded to 40 players and the Yankees seemed to have enough pitchers to fill two staffs. By contrast, despite a 40 man roster, Boston has no clue as to who will start Saturday's game against the Yanks and went so far as to (unsuccessfully) attempt to "pry" the great Chris Capuano from the Mets just so that he could start that one game. Theo, what the hell is going on here? Which takes us to the bullpen. All season long (that is May through August), Bard and Papelbon covered up for Theo's failure to get them any help. Retreads such as Wheeler and Jenks were disasters, Okhajima continued his descent from greatness to obscurity with an early season-ending injury and younger guys, even Felix Doubront, just didn't seem ready for prime time. Once Bard suddenly started to get hit hard and often in September and even Papelbon was no longer automatic, a whole bunch of seemingly secure games, incredibly went down the tubes. 2 nights ago, Francona got into the act, panicking and bringing Bard into the game in the 7th inning, too early. He pitched a beautiful 7th (with a 1 run lead), got the first guy out in the 8th, then ran into serious trouble, yielded to Papelbon who got 1 out, then loaded the bases before clearing all 3 of them all at once. Game over, in the 8th inning. Last night, in a tie game in the 8th, Francona removed Beckett and brought in the severely overworked Aceves to pitch to Vlad Guerreo, who Beckett had struck out easily twice. Game over in the 8th.

Boston's defense has also fallen apart in September; I think they've made better than an error per game. A couple of days ago, I watched under-achieving back-up outfielder Darnell McDonald lose 2 consecutive balls in the sun, eventually leading to a loss. On the next night, slumping Josh Reddick dropped a line drive hit right to him. Speaking of young "sluggers", Reddick and Saltalamacchia, who more than held their own throughout the summer dog days, are now having trouble making contact. 3 strikeout games have become common.

As for the stars, the core, well Youk has been banged up and hurt throughout the season and suddenly, it seems that moving big, bulky and gung-ho Youk to 3B, was not without a substantial health cost. Ellsbury, Pedroia, Gonzalez and Ortiz all have had great seasons but their bats seemed to get dragged down into the general Red Sox malaise, as the month wore on. Typical was a Pedoia at-bat of 2 nights back; after battling back from a 3 run-deficit, Boston was tied 4-4 and Pedroia was up with bases loaded and none out. His 3 pitch K was as bad an at-bat as I have seen all year, as it was obvious that he was either going to hit it way over the Green Monster or not at all. During the first half of the year, Gonzalez seemed impossible to pitch to; now, he seems easy to strike out. The pressure has definitely gotten to these great players.

Parenthetically, here is an interesting stat for you guys: It has been shown that there is a very high correlation between the number of starts made by the first 5 starting pitchers to start the season for any given team and that team's success. The Yankees began the season with CC, AJ, Hughes, Nova and Colon (in that order). Those 5 ultimately made almost 83% of the team's starts, which is a very high number (better than Phillies) and correlates with a great season. Boston's "first 5" (Lester, Beckett, Buchholz, Dice-K and Lackey) made 68% of Boston's starts. Not bad but not nearly as good.

As I'm finishing this rant, the Mets just scored 6 runs in the 9th inning in St. Louis, to come back to beat the Cards, 8-6. They had a bunch of tremendous at-bats in the 9th inning, notably by Tejada (a future star, for sure), Turner (a future average player, for sure) and Willie Harris (a future nobody, for sure, who had 2 great at-bats in the 9th inning). The point is, this is what makes baseball the greatest game. The lousy Orioles torture the Red Sox, The Mets nearly sweep the Braves last weekend and now give the Cards a bit of revenge for past abuses, the desperate Rays have all sorts of trouble taking even one game from the Yanks, the Braves losing to the Marlins. Baseball is the only sport where with all the marbles on the table, the team with nothing to play for consistently dominates the team getting ready to go to the post-season. (Remember Mets-Marlins? And the year after that?). You got to love that aspect of the game. It does not go down that way in basketball and football, where "intensity" is productive, whereas in baseball, it can actually be counter-productive.