Shtickball: Yes, We're Ready For Some Football
The NFL season kicked off last night, with as many military flyovers and hooplah as you might expect. We're excited, obviously. Read More
By Alex Eidman / September 9, 2011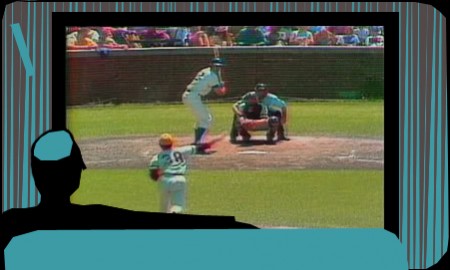 Jewcy loves trees! Please don't print!
The NFL season kicked off last night, with as many military flyovers and hooplah as you might expect. Our old friend Dave Zirin wrote a thoughtful piece about how the NFL will inevitably botch their 9/11 memorial due to their insatiable desire for pageantry and corporate sponsorship. The Packers won a thriller 42-35 that included a record tying kickoff, an absolute sprolesian (just sounds right, no?) punt return, and a pass interference play and goal line stand with no time left. (highlights here). With the taste of pigskin happily fresh in people's mouths, here are some musings about what we've seen and might expect to see from this very inscrutable league.
Roger Goodell announced that he would have fined former Buckeye and newly minted Colts advisor Jim Tressell if the team had not. You almost have to tip your hat at this arrogant douchecock's sense of entitlement. He's a like a power-tripping father who desperately wants his kids to know how easily he can punish them. So when his kid gets properly disciplined at school for misbehaving, he waltzes right in to the classroom and loudly announces that he would have grounded the kid for 3 weeks had the teacher not done something. Would the teacher not then go ahead and punch this guy in the nuts? Jesus, I can't wait to see him doling out suspensions at some Pop Warner game during a lull in the season. As he's being dragged off the field by security, all you can hear is, 'DO YOU KNOW WHO I AM? I'M ROGER GOODELL!! On another note, what the hell is a video game replay consultant (Tressell's supposed job with the Colts)? Why have we not heard of this job before? I'm pretty good at analyzing plays after the fact, where do I send my resume to?
After a lengthy stalemate, Chris Johnson has signed his contract and is getting ready for his opening game against the Jags. So what if his trusty fullback is serving a suspension for violating the banned substances policy and he's had exactly one week to practice? CJ2K will come through for his real team and my fantasy squad. You hear that Chris? DO NOT GO DOWN AFTER THREE PLAYS FROM SCRIMMAGE LIKE RYAN GRANT DID LAST YEAR. I WILL NOT ACCEPT ANYTHING LESS THAN GREATNESS GODDAMNIT!
We all know about Chad Ochocinco's and Terrell Owens' ability to turn a boring press conference into a quotable one. Eagles coach Andy Reed's desire to get his guys back on the practice field turned into a passionate and downright erotic verbal soliloquy:
"Right now, we've got a lot of good looking guys standing around watching," Reid told ESPN Radio's Mike and Mike in the Morning on Wednesday. "Obviously, dreams aren't reality, so the reality will come when I get my hands on them and we get them into practice and start grinding here like the other guys are grinding. That's reality."
Wow, just WOW. Here's to another strike-free season.