The Secret Undergroud Closet of Carrie Bradshaw
This morning, Sex and the City 2 signage hit Manhattan harder than our latest bomb scare. As I entered the subway, Sarah Jessica Parker decked in a blue gown and eight-inch red glittered stunners smiled at me. She was glowing … Read More
By Carrie Goldberg / May 7, 2010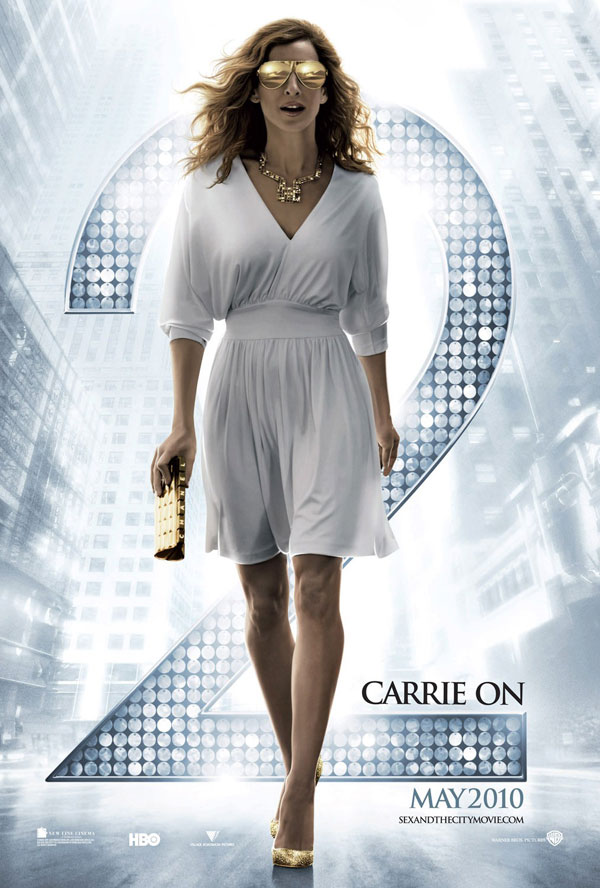 This morning, Sex and the City 2 signage hit Manhattan harder than our latest bomb scare. As I entered the subway, Sarah Jessica Parker decked in a blue gown and eight-inch red glittered stunners smiled at me. She was glowing and perfectly styled; I was running late and did not look half as lovely in pleasant sixty degree weather as she did standing in the deserts of supposed Abu Dhabi. As I stood on the platform, even more posters – glittering and gleaming in my direction. As I exited the subway, a gigantic billboard of Carrie, Samantha, Charlotte and Miranda watched over me. All four women looked amazing, and all four were likely judging me for my decision to wear a zip-up jumpsuit to work.
Scarred from SJP's elegant judgement of my one-sie, I sat down at my desk and was greeted with the most amazing news from Grazia – apparantly, somewhere in Manhattan, lies a warehouse in which Sarah Jessica has archived and stored every single piece she has ever worn as Carrie Bradshaw. Yes, she is the woman who so brightly realized and revolutionized the ability to include wardrobe clauses in one's contract. The Carrie Bradshaw collection, probably worth millions at this point, sounds like a wonderland of all things stunning and it would take nothing more than an allotment of ten minutes in said warehouse and a grab bag to make all of my wildest dreams come true. 
When asked by yours truly where they thought this treasure trove might be located, Jewcy Editor in Cheif Jason Diamond replied, "probably on its way to the Smithsonian." Other Jewcy and JDub team members did their best to guess where such a vast amount of loot could fit comfortably on the small island of Manhattan. As of now, all we kno, Office Manager Dan Greenman explained is that "there's a huge billboard for Sex and the City right outside." While that's a good start, I'm thinking if we all put our heads together we may be able to find this pot of gold and crack the probable hefty security codes necessary to get our hands on some Carrie Bradshaw pieces. Who's with me?!