Shtickball: The Israeli Basketball Edition
Although the prospects of an NBA season grow dimmer by the day, Jewish ballers do not let the man get them down. Read More
By Alex Eidman / August 5, 2011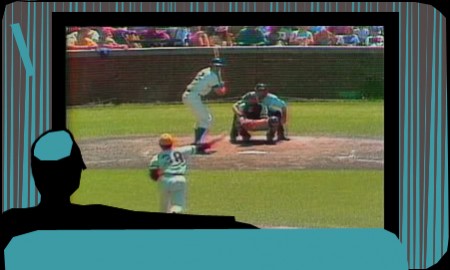 Jewcy loves trees! Please don't print!
Although the prospects of an NBA season grow dimmer by the day, Jewish ballers do not let the man get them down. Former Laker sparkplug Jordan Farmar has agreed to play with Maccabi Tel Aviv during the lockout. Farmar once bore the heavy burden as the lone Jewish representative in the NBA, but has been an afterthought since the arrival of Israeli phenom Omri Casspi (I highly suggest watching this clip put together by intrepid reporter Elie Seckbach- did he really need to film a string of two-on-two games?). The New York Times recently reported that many Jewish basketball players are migrating to the Holy Land, where playing for Maccabi Tel-Aviv offers the potential to get noticed by NBA teams (as Anthony Parker did) and to be surrounded by hot middle eastern women. I was disappointed to read Duke alum Jon Scheyer is enjoying some time in Israel, since as a Coach K disciple he is undoubtedly a dick and an uncool Jew. Other Jewish imports include David Bluthenthal, who my friends and I passionately cheered for at USC solely because of his name, and who somehow stirred the heart of some nut to make a youtube video of his Maccabi Tel-Aviv "highlights" put to the music of Kate Bush. WOW.
Casspi seems like a genuinely nice guy, and his silky smooth game is in stark contrast to the full contact, elbow-heavy style one experiences on almost any court in Israel (There's nothing quite like going up for a layup, getting whacked in the face and the offending party heartily mocking you after you call a foul). Casspi, who was wallowing in Jewish purgatory that is the city of Sacramento, was recently traded to the Cavaliers and can now delight the Jewish suburbs of Cleveland and hopefully make time to try some kosher Subway.
It wasn't always rosy for Jewish hoopsters. Lest we forget Tamir Goodman, the Baltimore phenom who graced the cover of Sports Illustrated and who had Maryland offering 'The Jewish Jordan' a scholarship (that nickname still gets me every time). The scholarship fell through, Goodman went to Towson University in Maryland, didn't play much and only gained notice when his coach allegedly kicked a chair at him. But he made it to Israel and revived his non-existent career somewhat, so I guess it really is a place for all levels of craptastic players to come home to.